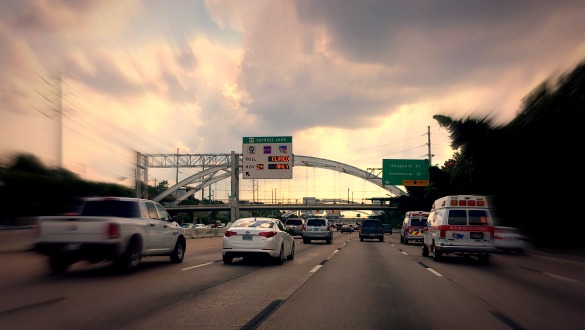 According to AAA, Â the upcoming three-day Independence Day weekend will see the highest Fourth of July traffic volume on record. Some 43 million Americans are expected to take to the roads.
Of course, we want all Houstonians to be safe while traveling this weekend. In that spirit, we welcome your questions for Trooper Richard Standifer from the Texas Department of Public Safety, and Officer Salvador Corral from the DWI Task Force with the Houston Police Department.
Anything you'd like to know about traffic laws in Texas is welcome at talk@houstonmatters.org.
MORE:Â
Honking All the Way: How to Survive Houston Holiday Traffic (Houston Matters, Dec. 21, 2015)
Rules of the Road in Houston (Houston Matters, Nov. 15, 2013)
The Real Rules of Houston Roads (Houston Matters, Aug. 15, 2013)