Listen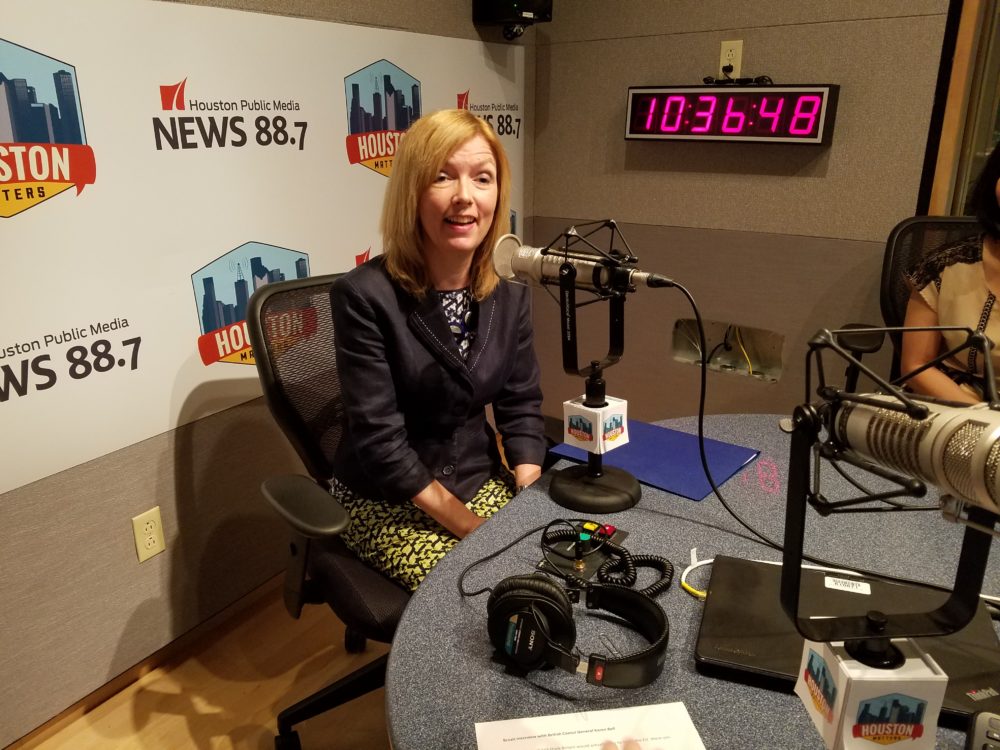 British Consul General Karen Bell says the UK leaving the EU won't affect the business relationship with Houston and the United States.
On June 23, Britons voted for the United Kingdom to leave the European Union.
The vote had an immediate impact around the world as stock markets experienced some of the deepest dips in history.
Houston is not exempt. The Bayou City, with its oil industry and international port, has a strong business relationship with the UK.
For this week's Bauer Business Focus, News 88.7 business reporter Florian Martin spoke with Karen Bell, the British consul general for Texas, Arkansas, Colorado, Louisiana, New Mexico and Oklahoma, about the Brexit's economic implications for the Houston region.