Listen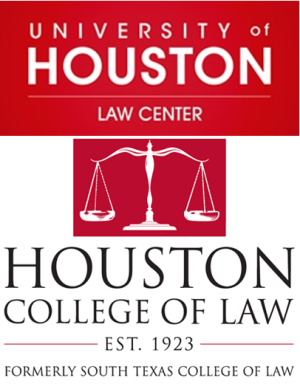 What's in a name? Enough to engage in a legal battle if you are the University of Houston Law Center, and the newly renamed Houston College of Law – formerly South Texas College of Law.
It all started when South Texas changed its name and logo last week.
South Texas College of Law started teaching classes in a Houston YMCA in 1923, making it the third-oldest law school in Texas.
Ken Johnson serves on the Executive Committee of the school's Board of Directors. He says because most associate South Texas with a place South of San Antonio — and not Houston, the school has decided to re-brand.
"Like any other business we have the right to decide what is effective in terms of brand and to spend our efforts in improving that brand. We've built a strong reputation as a very fine law school over the last 93-years, we intend to build and improve on where we've come and go forward in the future," Johnson said.
The University of Houston immediately countered with a federal lawsuit this week. UH contends that South Texas College of Law is attempting to associate its law school with the UH Law Center by changing its name, and logo, and by using red and white — UH school colors — in marketing their name change.
Tony Buzbee is lead counsel for the University of Houston Law Center. In the lawsuit he contends the re-branding is intentional infringement upon the University of Houston's intellectual property.
"They can call themselves whatever they want. But what they can't do, is change their name and their colors exactly like ours, and then call themselves a name that's very similar to us, which causes people to be confused, or likely to be confused." Buzbee said.
Stephen Mitby a partner at A-Z-A Law, thinks there's only one question the court will have to answer. And that's whether people will confuse the two schools.
"South Texas may well be trying to clear up confusion regarding where they're located and regarding if they have ties to Houston as opposed to South Texas. That's not a defense. This issue is going to be, in taking the new name and putting up a new logo, did they do something that would confuse a person in Houston." Mitby said.
Mitby also said if both sides could agree on a logo and branding system for South Texas that meets both school's goals, that would be the best outcome.
Lawsuit