Listen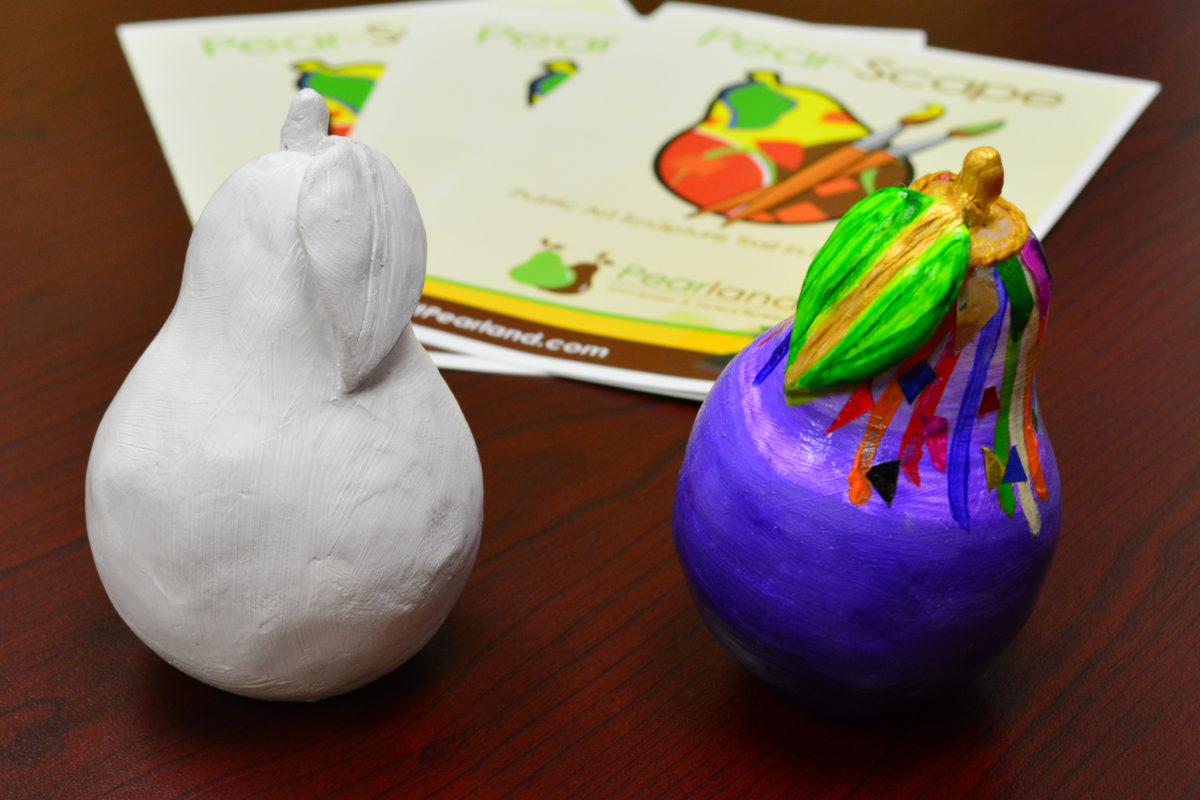 An example of what will be 4 ft. tall pear sculptures placed around the city.
Passing through the busy intersection of Pearland Town Center and Broadway Street, it's obvious that retail thrives in this community, big-box stores, family restaurants, and fast-food joints sit on every corner. But there's something Pearland lacks: Pears.
The city is planting seeds to change that with public art.
"The reason for doing this is branding," says Pearland Convention and Visitor's Bureau Executive Director Kim Sinistore. "Pearland has been its name for many, many years and we would like to bring pears back to Pearland in the landscaping."
Last fall, they launched a project recruiting local artists to submit designs for 20 fiberglass pears. The painted sculptures, which stand 4-feet tall and 30-inches wide, will be diverse.
"It would be abstract and artistic," Sinistore explains. "Maybe community, culinary, historical, landscape, or nature … So those are really very broad categories."
Part of the budget for the project comes from the city's Hotel Occupancy Tax funds, but they're relying on sponsors to help with other expenses, such as stipends for the artists. Additionally, the sponsor gets to pick which design they want.
Installation is set for this fall at City Hall, Shadow Creek Nature Trail, Zychlinski Park, Independence Park, and Southdown Park.