Listen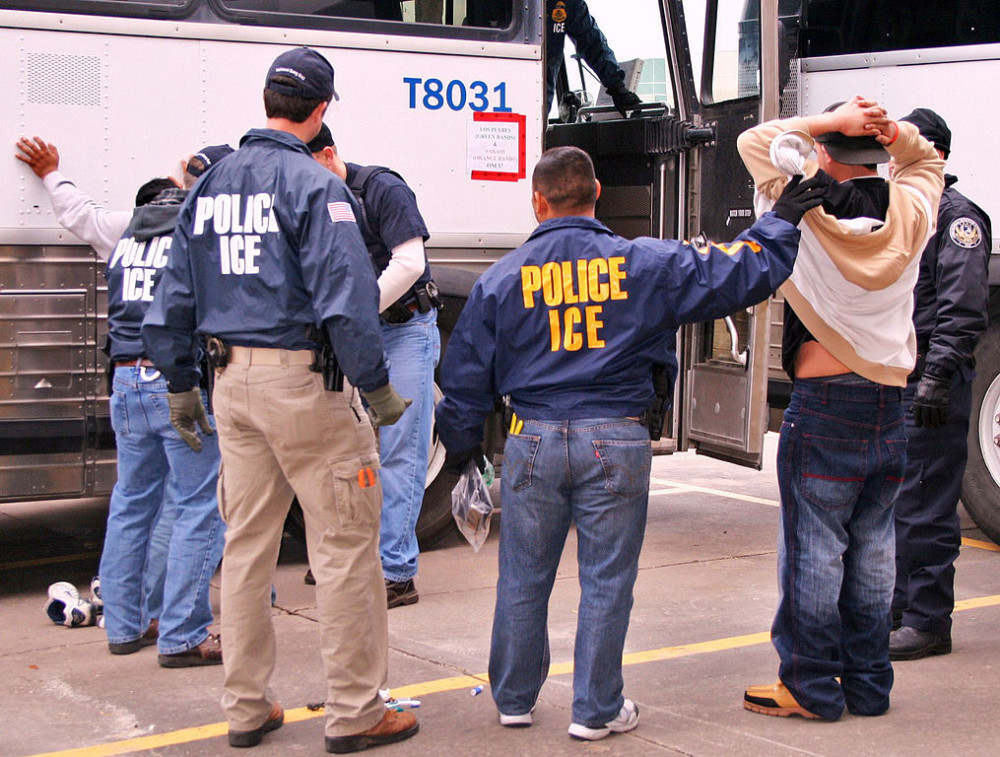 The 287 (g) program enables the Harris County Sheriff's Office to transfer custody of certain undocumented immigrants to Immigration and Customs Enforcement (ICE).
Despite passionate pleas from critics, Harris County Sheriff Ron Hickman is renewing a controversial contract with the federal government. Under the the Illegal Immigration Reform and Immigrant Responsibility Act of 1996, Harris County is one of two locations in Texas participating in the U.S. Immigration and Customs Enforcement program 287g, which allows local law enforcement officers that are properly trained to screen for immigrants that are in the country illegally.
Harris County has deputized nine officers to access the ICE database. Of the more than 120,000 individuals arrested and booked into a Harris County jail in 2015, 167 were deported under the program. "I can see no reason not to continue the program," Hickman said.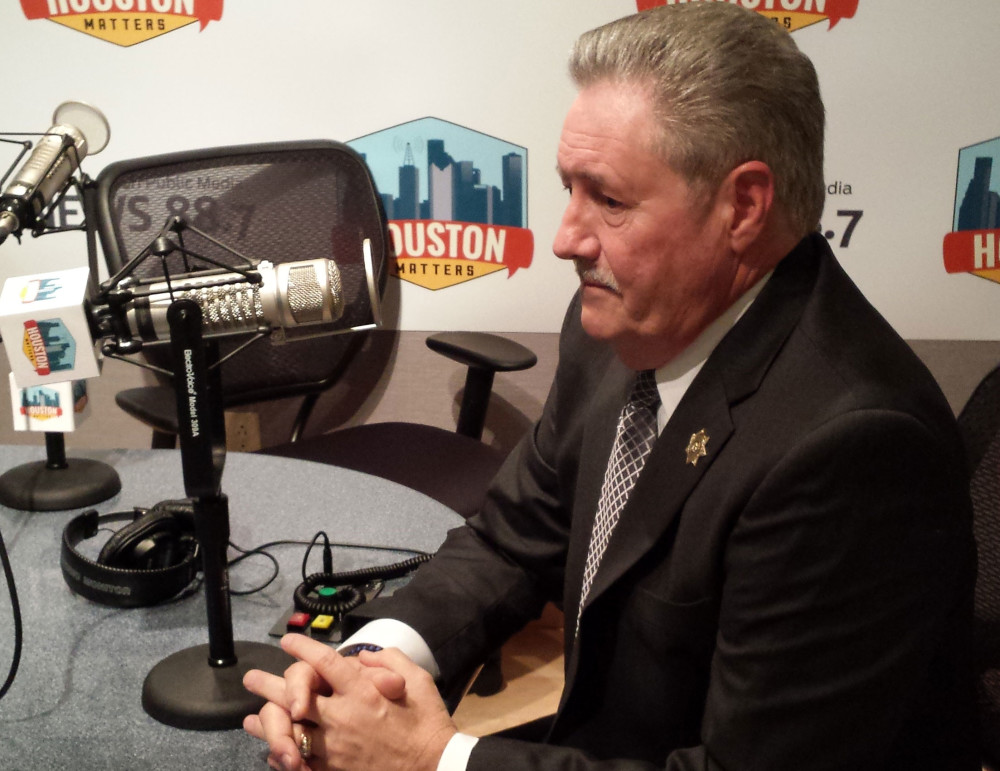 Critics contend the program offers an opportunity for those stopped for a simple traffic violation to be deported, but when Hickman joined Houston Matters this week, he said the reasons someone would be run through the federal database are few.
"Things like DWI, assault against a family member, domestic violence and things of those kind. You could question whether those are people you want in you community or not," Hickman said.
However, Cesar Espinosa, founder and executive director of the pro-immigration reform group Immigration Families and Students in the Struggle, disagrees.
"On paper it looks beautiful but in reality, the stories we hear from folks are totally different," Espinsoa says.
While claims that the program creates fear among the entire immigration community and forces them to see police officers as a literal gateway to deportation, Hickman said victims of crimes – regardless of their immigration status – should not be concerned.
"If an individual is a victim of a crime and they need police services, they should not fear reaching out for that," he said. "Their status as an undocumented doesn't have anything to do with us providing a service to them."
Hickman's opponent in the upcoming November election joins pro-immigration groups that want to end the program. Democratic candidate Ed Gonzalez thinks 287g provides opportunity for racial profiling, violates due process, and shouldn't be handled on the local level.
"This is a federal issue that Congress and the federal level needs to act on this. You know, it should be dealt with at the border level and not level, not inside local municipalities," Gonzalez said.
This issue is not on the agenda for the County Commissioner's meeting next week, and without county attorney's telling them they need to address the program, they're not expected to.