Congressional Democrats ended their sit-in on the floor of the House of Representatives after more than 25 hours. Members had hoped to force Republican leaders to allow a vote on gun control measures ahead of the Independence Day recess. The demonstrators included most of the Texas Democratic delegation.
The protest was broadcast live over social media, after the Republican leadership ordered C-SPAN's cameras to be turned off.
"As tired as I am, and I am pretty tired, it was exhilarating to be able to debate on the floor and to speak from your heart and to try to find solutions to the pain and the desperation of those in particular in Orlando, and many families are in great pain now," says Houston Congresswoman Sheila Jackson Lee.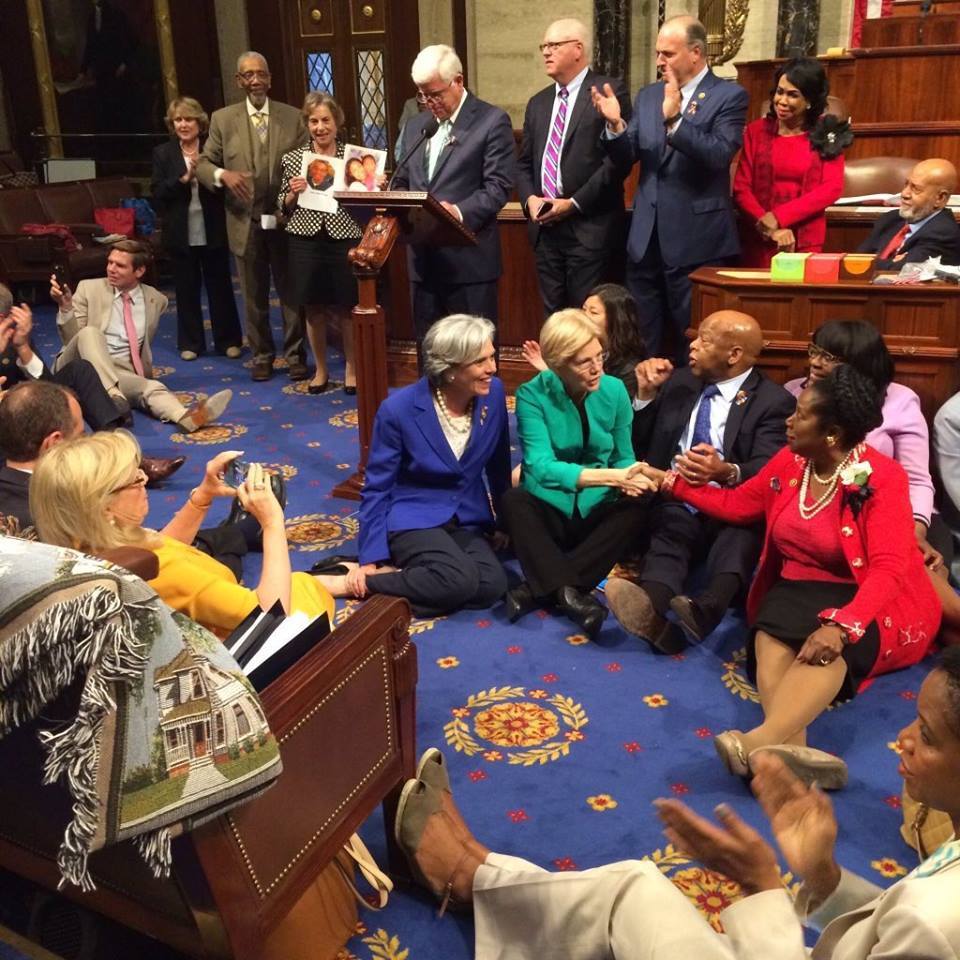 Mark Jones, a fellow in political science at Rice University's Baker Institute, says the sit-in could help Democrats mobilize voters ahead of the fall elections, but any political gain could come at significant cost.
"By breaking decorum and insulting the Speaker, Democrats have crossed the line here. And it's likely to be remembered both by Speaker Ryan, but also by Republicans in the future – if Democrats, say, take back the House, they're going to be less likely to be as respectful of the Democratic leadership," Jones says.
Democrats wanted votes on bills barring firearms sales to people on the government's no-fly list (HR 1076) and on strengthening background checks for gun purchases (HR 2380).
Speaker Ryan called the demonstration a publicity stunt. He adjourned the House until July 5 without a vote on either bill.