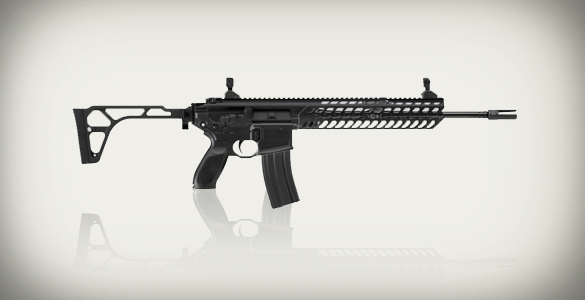 Four different gun-control measures failed to pass the US Senate Monday (June 20, 2016). The measures, in response to the deadly Orlando nightclub mass shooting, came from both sides of the aisle. They included proposed changes to background checks for gun purchases, expanding background checks to include private sales of firearms at gun shows and on the Internet, and barring gun sales to anyone who was on the terrorist watch list in the past five years.
One of the weapons shooter Omar Mateen used in the deadly attack was a Sig Sauer MCX, a weapon the manufacturer describes as a tactical rifle whose fully automatic version is designed for use by US Special Forces troops. While fully automatic versions of weapons like the MCX are illegal for civilians to own, their semi-automatic versions are not. Mateen bought his legally. But should he have been able to? Are weapons like his – and high-capacity magazines – necessary for self-defense under the Second Amendment?
Joining us to discuss both sides of this issue are two guests: Edwin Walker, a program attorney with the legal services firm Texas Law Shield, and Alexandra Chasse, a spokesperson for Moms Demand Action for Gun Sense in America.
(Above: A Sig Sauer MCX rifle like the one used in the Orlando nightclub shooting. Product Image: Sig Sauer. Illustration: Michael Hagerty, Houston Public Media)
MORE:
Senate Rejects 4 Gun Proposals Inspired By Orlando Attack (NPR, June 20, 2016)
Houstonians Weigh in On Ban for Assault-Style Weapons (KHOU, June 13, 2016)
The Gun the Orlando Shooter Used Was a Sig Sauer MCX, Not an AR-15. That Doesn't Change Much (Washington Post, June 14, 2016)
Why I "Need" an AR-15 (Medium.com, June 14, 2016)
I Am An AR-15 Owner And I've Had Enough (Thought Catalog, June 14, 2016)