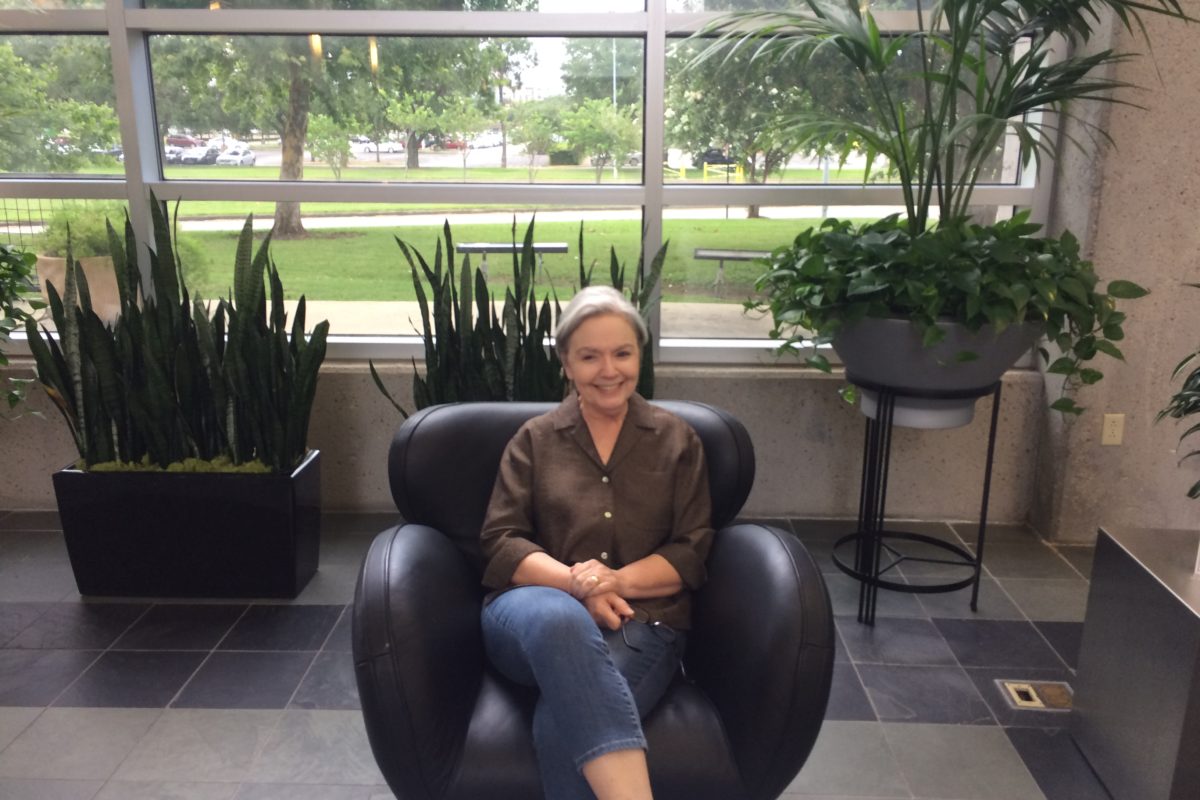 One of Robin Davidson's primary goals when she became Houston's Poet Laureate last year was to create an anthology of its residents' favorite poems. So she's collaborating with the city's Mayor's Office of Cultural Affairs, Houston Public Library, Inprint, and Houston Arts Alliance (who provides the $10,000 stipend for the Poet Laureate position) to make it happen.
Even Mayor Sylvester Turner has promised a poem.
"I asked him (Turner), 'Would you be willing to submit a favorite poem?'" Davidson says, smiling. "He said, 'Oh sure, and I even know which one it would be.' And he began reciting the poem."
(But she didn't want to spoil the surprise by revealing Turner's choice. She's waiting for the release of the book.)
The poems in the anthology, which is modeled after a similar project by former U.S. Poet Laureate Robert Pinsky back in the late 1990s, don't have to be Houston-related. They can be about anything.
"The idea is that the poem speaks deeply to the person who is submitting and calling it their favorite poem," Davidson says, adding that they want as much diversity as possible.
She hopes to get entries from across Greater Houston. The poems can be from any era and even in any language, but they have to be written by someone other than the person submitting it. They're also recruiting a digital expert Olin Bjork at University of Houston Downtown to help with performance entries.
"He's going to be able to develop QR codes for us and so we might be able to have someone click on that code and see the poem performed."
(QR Codes are the black and white squares that send images to digital devices when scanned.)
The deadline for entering the City of Houston Favorite Poem Project is July 8th with hopes of having it published by Calypso Editions press by next April.