Listen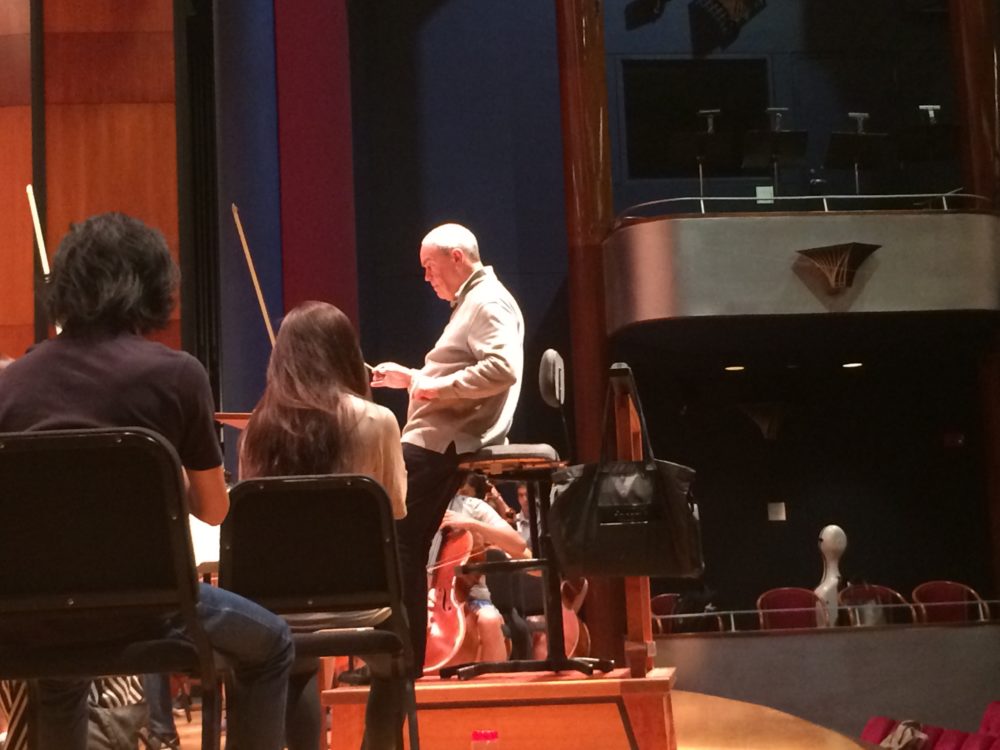 Hans Graf leading the TMF Orchestra in rehearsal
One thing is certain: Hans Graf really knows the music he's conducting.
"It could be one person out of the 80 and he'll stop the orchestra and be like, 'I don't think something sounds right,'" says Stephen Whimple, a trombonist studying at the Crane School of Music in New York. He's been in Houston since early June for the Texas Music Festival at the University of Houston. "And then he'll immediately gravitate to a specific section and be like, 'Isn't it supposed to be this?' It's immediate. His ear is so well-tuned," Whimple says.
It's the first year the former Houston Symphony maestro has taken part in the four-week festival as guest conductor and he's chosen an incredibly difficult program of pieces by Sergei Rachmaninoff, Anton Webern, and Alban Berg.
During rehearsal, Graf pulls an office chair onto the conductor's podium at the Moores Opera House. Even in his gray fleece pullover and black jeans, the 67-year-old Austrian has a distinguished air about him when he waves his baton and sways to the music.
It takes a special type of patience on the conductor's part, but Graf says the reverse is true.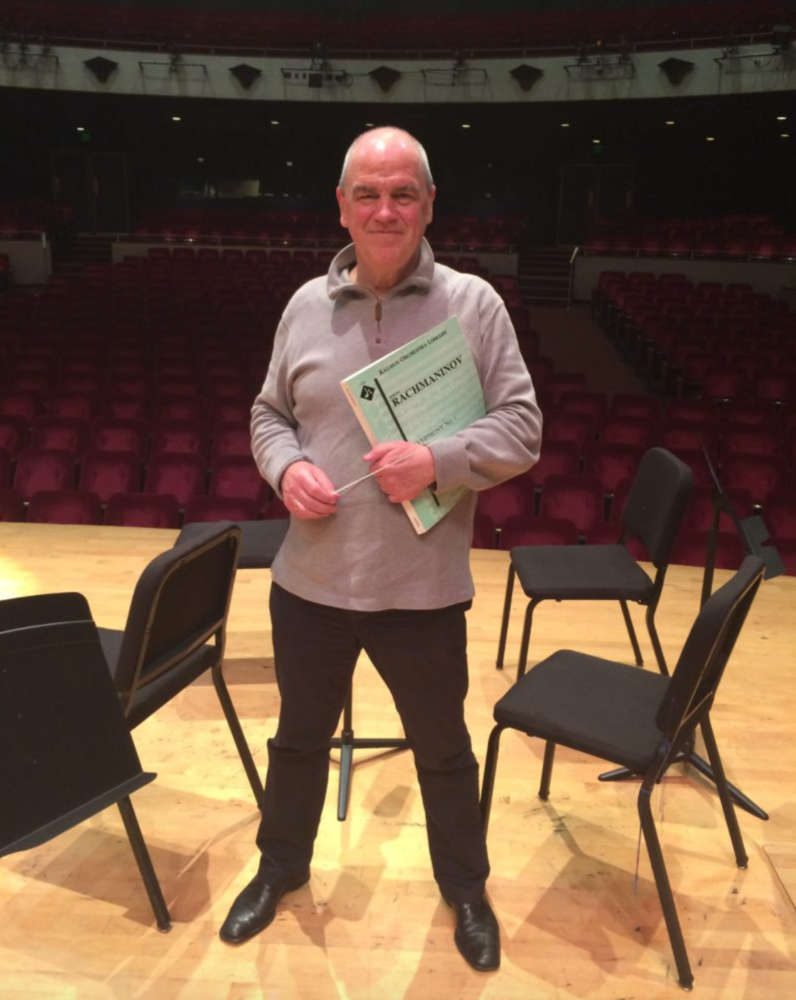 "It takes also patience from them," he explains. "We can't run when we don't know the steps yet. This music is very difficult, even for older (people). But they are less biased, so they are open and it will be fine."
Among those taking part in the festival is clarinetist Adam Floyd, who grew up in Houston but studies music at the New England Conservatory.
"He (Graf) is very particular about what he wants," Floyd says. "Yes, we do rehearse things over and over again in small passages that require a lot of waiting, a lot of patience, a lot of maturity. So yes, I think he's totally right."
It's understood that Graf has worked with some of the world's most accomplished musicians and that his expectations of the students are high. "There's a lot of talent, but there's a lot of experience that comes along with being an older musician that we don't have as of yet," Floyd says.
Which is part of the festival's purpose. The students also have the chance to give mock auditions for feedback from professionals and take master classes from guest musicians. That's in addition to the long days of rehearsal of some of the most challenging symphonic music. And then there are the concerts, of course. It's a good time for students to decide if they're cut out for the rigorous schedule of being a professional musician.
"What we're trying to do is give them a professional orchestra experience," says Alan Austin, the festival's general and artistic director. "We want them to know what it would be like if they were to win a job at the Houston Symphony and have to prepare a different program – sometimes two programs – a week."
Every year, the program draws undergraduate and graduate music students from around the country and world who plan to pursue music as a career. This year, 13 foreign countries and 22 states are represented.
For percussionist Ben Kipp, it's his first visit to Houston. He recently completed his master's degree from Cleveland State University. Some of his colleagues, who are previous Texas Music Festival attendees, recommended coming.
"The most surprising thing has been how intimate it is," Kipp says. "It's not a huge festival, so we get a lot of one-on-one time with the conductor and with our faculty members."
The hard work paid off over the weekend when the full orchestra performed for an audience inside the Moores Opera House.
Now, it's on to rehearsing for next Saturday's final concert that'll include a couple of more mainstream works by Tchaikovsky and Stravinsky.