Listen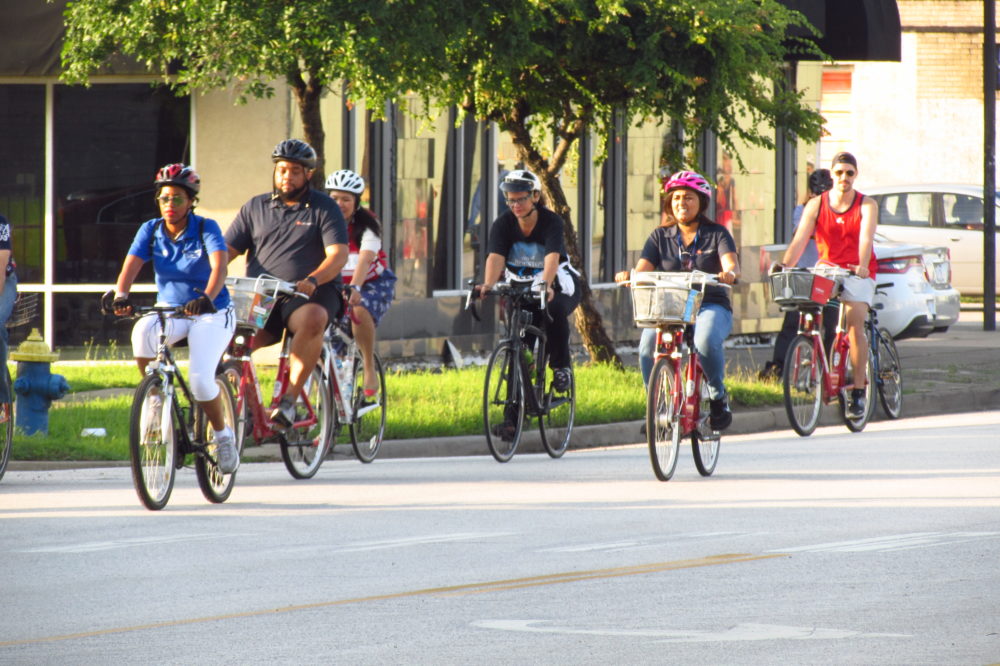 Cyclists enjoy a group ride on Houston Avenue.
Houston's bike plan hasn't been changed in over two decades. But during that time interest in cycling has increased dramatically. Now the city is looking at creating several hundred miles of new designated bikeways with the goal of helping riders feel more confident.
There have been months of public hearings on the plan. Before it goes to Council for a final vote, City Planning Director Patrick Walsh says they're asking for an ordinance that gives it some teeth.
"Well I think what we've seen is, if there's no expectation that the plan needs to be looked at for consideration of an update, that update doesn't happen," Walsh says.
Another challenge for planners is where to get money to do those projects, like building trails along utility easements. Walsh says it'll cost about $5 million dollars a year over the next decade. And while some of those projects are funded they're still seeking money for others.
"Maybe there are grants we could look at," Walsh says. "But that's going to be the next step and we've already begun those conversations."
Walsh expects the bike plan will go before council for adoption in August or September.
Draft of the City of Houston Bike Plan