Listen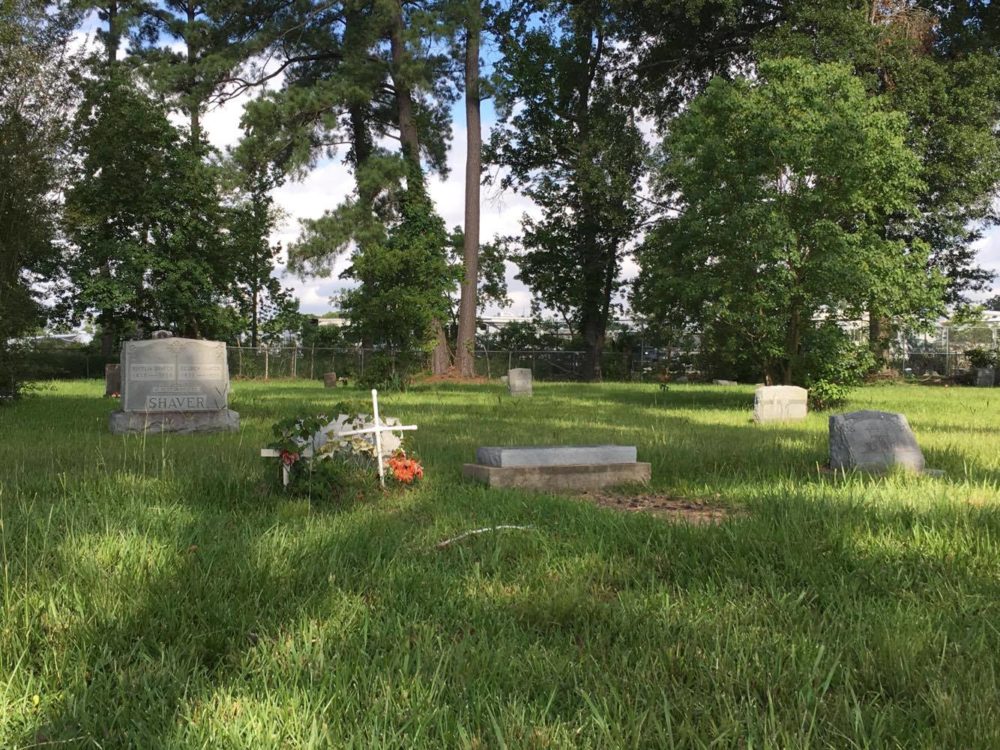 The Mueschke Cemetery is located in Spring and its oldest grave dates back to 1875.
Close to the intersection of the always busy FM 1960 and Humble-Westfield Road, about 25 miles north of Houston, lies the Mueschke Cemetery.
The oldest graves found here date back to the late 1870s.
A few years ago the association that manages the cemetery asked Lone Star College for help to preserve it and that sparked a research project to find unmarked graves.
In April, the researchers hit a milestone by confirming the location of two unmarked burial sites.
Lone Star Honors College former student president Janet Flores was the main researcher of the team working at Mueschke.
"Not only are we finding unmarked graves, but we're also showing how important it is not only to the association, but to community members to future people who might want to come look for their ancestors," Flores notes.
Azie Aziz was another member of the team.
At the time of the research she was working on a PhD at the University of Houston's Department of Earth and Atmospheric Sciences. Her role was to use what is known as a Ground Penetrating Radar to help find the graves.
Aziz and the rest of the team were excited when they located the burial site of James Culven Poland, a 12 year old boy who died in 1926. The other burial site the research team located was that of James West. His grave dates back to 1875 and it is the oldest at the cemetery.
"It's very emotional when they ask me to place the marker at James Culven Poland. So, I think it has an emotional feeling to me and it's also important to me because that ends my studies, my PhD studies," Aziz says.
The Mueschke Cemetery Association hopes the research will help them obtain a designation as a Historic Texas Cemetery.
Rebecca Stone, the association's secretary, says the designation would be important because Mueschke is one of the few remaining landmarks of Westfield, a railroad town that thrived in the 19th century and was later absorbed by Houston's expansion.
"The cemetery is the history of Westfield and there isn't a Westfield, Texas, anymore," Stone adds, "There is a Westfield branch of the Post Office, but there isn't a city or a community of Westfield anymore."