Listen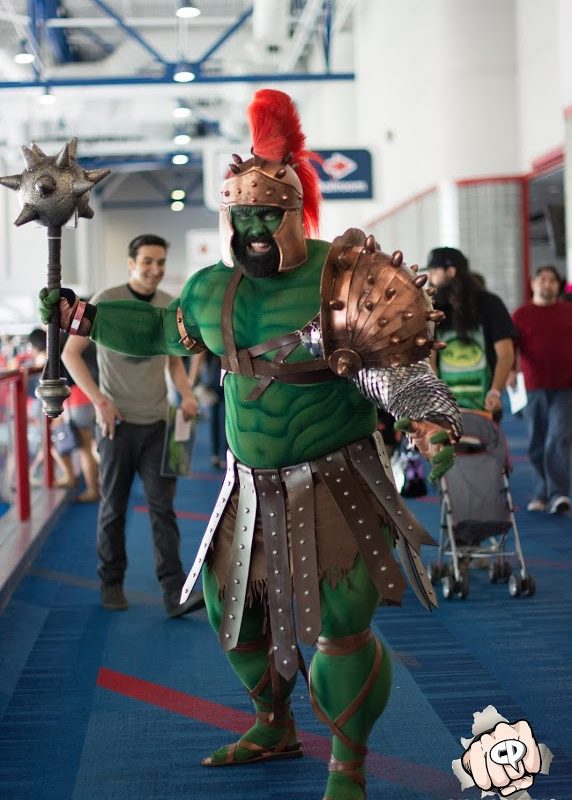 Cosplayers at 2015Comicpalooza
On Friday morning, the George R. Brown Convention Center hasn't even opened its showroom doors yet, but people are already lining up outside. A lot of them are in full costume, ranging from action heroes to Harry Potter characters. It's Comicpalooza, the event that draws people of all levels of comic book fandom.
At this point, hundreds of vendors are still in the process of getting their booths set up.
Local artist Toni Shelton has been selling her animation prints here for about four years and is bracing for a busy weekend.
"Sometimes there are points when (it's) so packed, you couldn't walk across the aisle to the next booth... It's crazy," she says.
"Events like this are really some of the things that are bread and butter for working artists," says Comicpalooza founder John Simons. "This sort of event gives them an opportunity to promote their own work."
From the convention's humble beginnings in the lobby of an Alamo Drafthouse in West Houston eight years ago, it's grown to fill more than one million square feet in the GRB.
Nearly 50,000 people attended last year's convention and Simons expects at least that many this year. It brings some serious cash to the area, according to a survey by the Greater Houston Convention and Visitors Bureau.
"Last year, the economic impact was $20 million," Simons says.
Comicpalooza runs through Sunday at the George R. Brown Convention Center in downtown Houston.