Listen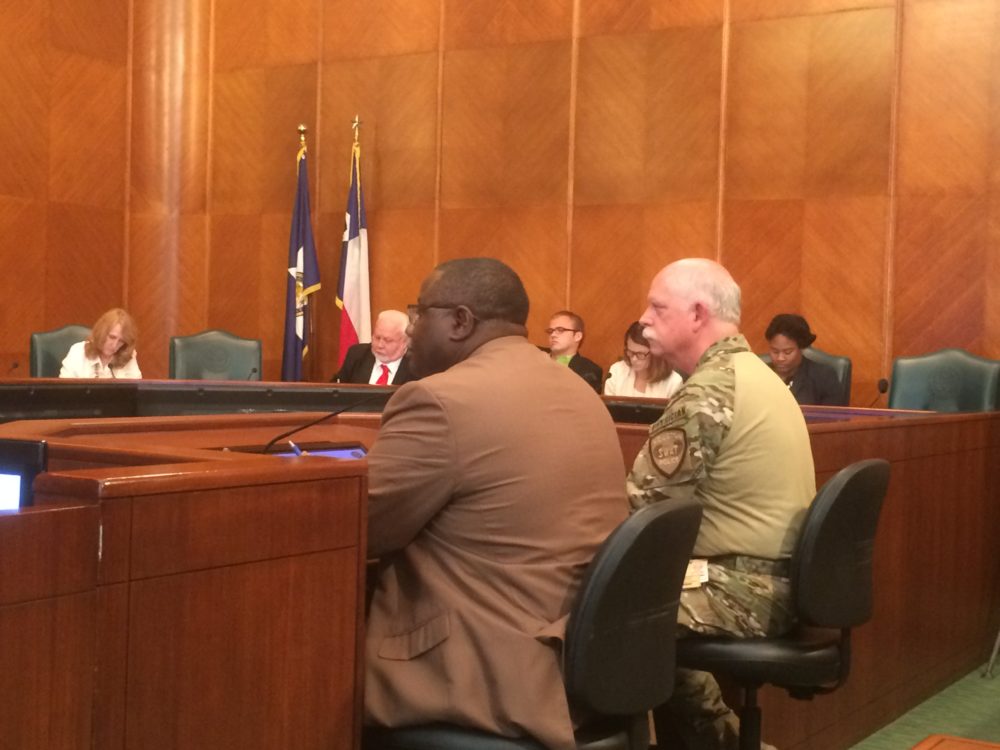 Solid Waste Director Harry Hayes, left, and Medical Director David Persse brief city council members on the efforts to prevent an outbreak of the Zika virus.
The city of Houston continues to prepare for a potential outbreak of the Zika virus.
Since early this year, the city has been targeting illegal dumping sites throughout Houston. The goal is to eliminate potential breeding grounds for mosquitoes, in particular scrap tires, which often contain standing water.
Solid Waste director Harry Hayes said his department has been going out every week to pick up abandoned tires. And they're going after the culprits.
"We have gone lane mile by lane mile through the city to identify any business that has any association with used tires or scrap tires," he said.
David Persse, the city's medical director, said the heavy rains of the past few weeks have washed out breeding sites, but he expects the mosquito population to grow by the end of the week.
Persse said the problem with the Aedes aegypti mosquito is that spraying isn't very effective. One reason is that it's active during the day and spraying usually happens at night.
"And the other thing is that this mosquito tends to feed almost exclusively of humans," he said. "So you're not going to find it in the woods, you're not going to find it in the street. You're going to find it immediately around and inside your home."
Recently, Mayor Sylvester Turner asked the Texas Commission on Environmental Quality to declare the threat of a Zika outbreak an emergency. That would allow the city to apply for solid waste funding to help in the effort to eliminate illegal dumping sites.
Texas Gov. Greg Abbott, for his part, has asked the federal government for funding to combat the virus.