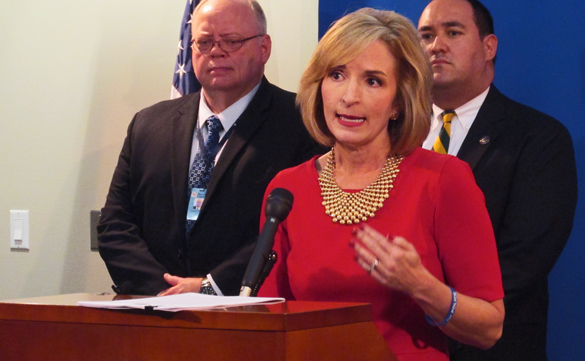 We continue our exploration of criminal justice in Harris County on this edition of Houston Matters, with the help of two guests: District Attorney Devon Anderson and Chief Public Defender Alex Bunin.
First, Edel Howlin asks Bunin about some of the changes he'd like to see in our criminal justice system. Then, we welcome DA Anderson in studio to share her thoughts. And we welcome your questions and comments about everything from the bail system and other court procedures to the tools the DA's office uses to prosecute cases.
Also this hour:
Should Houston's Summer Camps be Tech-Filled or Tech-Free?
Time was, you went off to some overnight camp out in the woods where you sat around the campfire, sang songs, toasted marshmallows and swam in a lake. Do Houston kids do that anymore? Well, yes, some do. But as technology is more pervasive than ever in our lives, many camps today embrace that technology, while others seek to encourage campers to break away from it.
We talk with Maureen Diaz, camp director for iD Tech Camp held at Rice University. It offers STEM courses and experiences for kids. We also hear from Greer Nutaitis, a kindergarten class assistant at Bayou Village School, which is a Waldorf school that hosts a camp offering arts and crafts, movement and music programs.
The History of Texas Jailhouse Music
Back in the 1920's and 1930's, many incarcerated Texans learned musical instruments and performed as a part of a rehabilitation program. Their stories are told in a new book called Texas Jailhouse Music: A Prison Band History. Michael Hagerty talks with author Caroline Gnagy about the program.
Houston Matters offers a free daily, downloadable podcast here, on iTunes, Stitcher and various other podcasting apps.