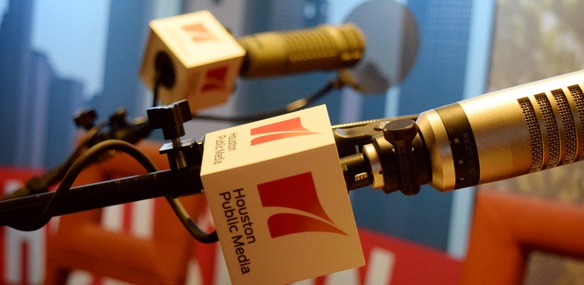 Candlelight vigils continue here in Houston –Â one by The Montrose Center and Legacy Community Health tonight (June 13, 2016) and another by the city of Houston Wednesday at sundown — in memory of 49 people killed at the Pulse nightclub in Orlando, Fla. early Sunday morning. It's the deadliest mass shooting in modern American history and the worst terror attack on US soil since 9/11.
Hour by hour, we're learning more about Sunday's shooting, in which 53 more were wounded when Omar Mateen allegedly opened fire then held hostages at the popular gay nightclub before engaging in a shootout with police when a SWAT team moved in a few hours later. The 29-year-old gunman also died in the shootout. During the standoff, he had reportedly proclaimed allegiance to the head of ISIS in a 911 call.
While the investigation continues, family and friends of the dead grieve — and the nation responds to yet another act of hate-filled violence and engages in another round of debates about everything from terrorism to hate crimes to gun laws — on this edition of Houston Matters, we want to know how you're feeling about what's happened and its implications for you, your family, your community, Greater Houston and the nation as a whole. How should we all respond amid such violence?
E-mail us at talk@houstonmatters.org. Or reach out on our Facebook page, or on Twitter @Houston Matters. Dr. Ann Robison, executive director of the Montrose Center, joins us for this discussion.
Also we noticed some similarities between Sunday's shooting and a murder that took place 25 years ago outside another gay nightclub here in Houston. On July 4, 1991, 27-year-old Houston-area banker Paul Broussard was beaten and stabbed. How the city of Houston responded to that murder is the subject of a forthcoming Houston Public Media documentary called A Murder in Montrose. The director, Ernie Manouse, joins us to talk about the parallels between the two cases.
Why is Houston Sinking?
According to new data from the US Geological Survey, parts of Harris County have dropped between ten and 12 feet since the 1920s. Some argue when you lose that much ground it makes an area more prone to flooding. But others insist the flooding problems are simply the fault of all the significant rainfall Greater Houston has received in recent weeks and months. We talk it over with representatives of  the USGS and the Harris County Flood Control District.
Sports Monday
The Houston Astros lost to Tampa Bay 5-0 Sunday as Dallas Keuchel's struggles continued. Meanwhile, the Houston Dynamo appointed an interim head coach. We discuss these and other developments in Houston sports with Jeff Balke of Houston Press and Houstonia Magazine.
Houston Matters offers a free daily, downloadable podcast here, on iTunes, Stitcher and various other podcasting apps.