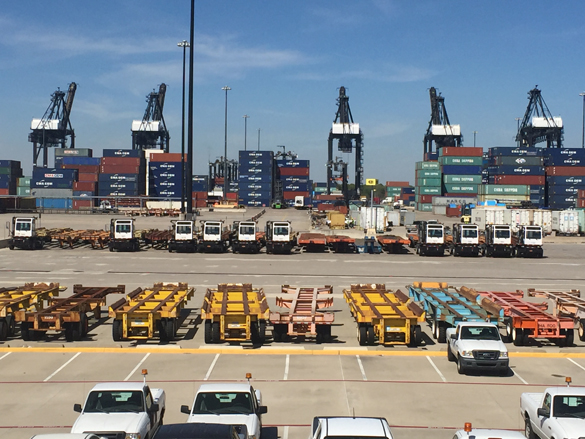 The Transatlantic Trade and Investment Partnership (TTIP) aims to streamline trade between the United States and the European Union. With so much international trade going through the Port of Houston, how will this deal affect the Greater Houston region?
We ask the pro-business Greater Houston Partnership's Horacio Licon. He's the partnership's vice president of international investment and trade.
*Correction: An earlier version of this segment incorrectly indicated the US Congress had authority to request any changes to the text of TTIP.
(Above: The Bayport Container Terminal at the Port of Houston. Photo: Edel Howlin, Houston Public Media)
MORE:
Bell and Murillo: Region Would Benefit from TTIP Deal (Houston Chronicle, May 23, 2016)
Transatlantic Trade and Investment Partnership (Wikipedia)
What is TTIP? And Six Reasons Why the Answer Should Scare You (Independent, Oct. 6, 2015)