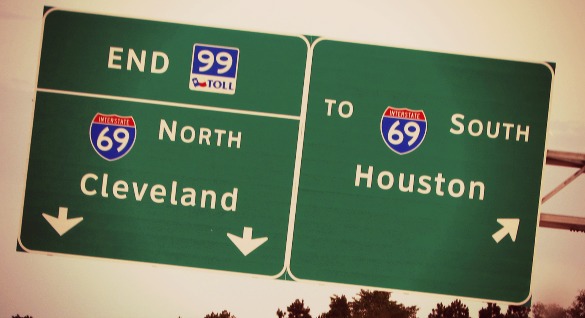 A new section of the Grand Parkway is now open, east from I-45 onto US 59. And that's where Houston Matters host Craig Cohen was last week, driving with a passenger in tow — News 88.7 transportation reporter Gail DeLaughter.
They decided to check out the new section of the parkway (technically called Texas State Highway 99) and to chat with some area business owners, residents...dangerous hitchhikers, if necessary...to get a sense of what this latest stretch of the Grand Parkway means for their lives and livelihoods.
Our stops include a mini-strip mall that's opened just off the highway and a gymnastics training center on Birnham Woods Drive where we talk with people who live and work in the area.
MORE: Killing Time in a Houston Traffic Jam (Houston Matters, June 2, 2016)