Listen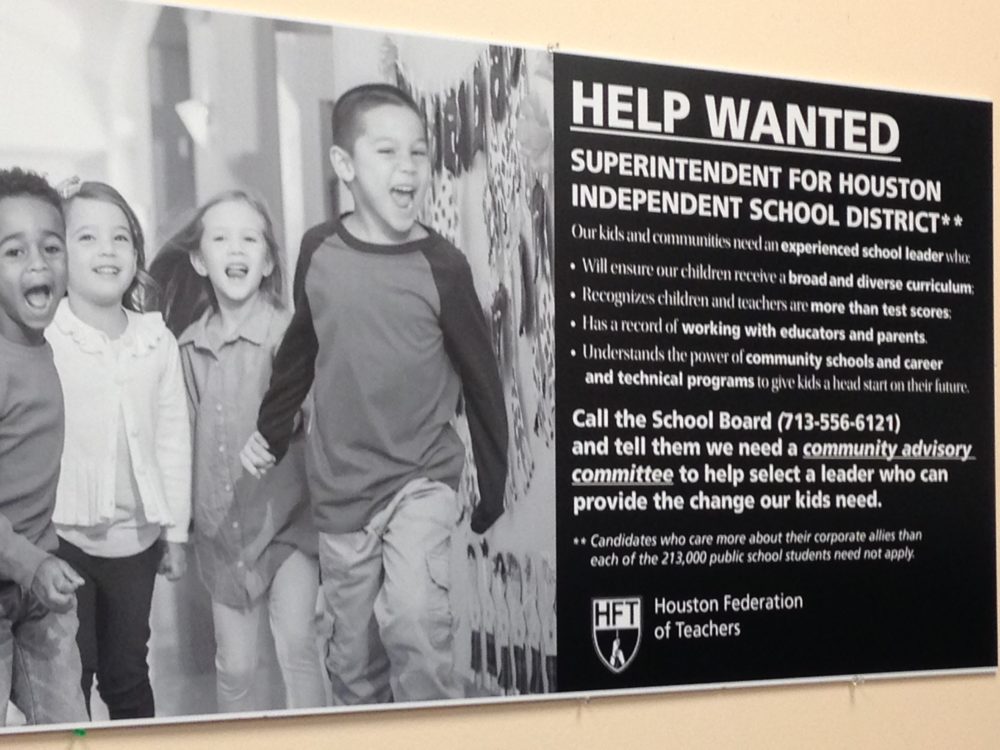 Houston Federation of Teachers campaigns for community input into superintendent selection process
The Houston Federation of Teachers wants the Houston school board to add a discussion and vote on including a community advisory committee to assist in the search for a new superintendent on its June 16th agenda.
"The school board has had a strong penchant for accountability for everyone in the system except for themselves," said Zeph Capo, president of the Houston Federation of Teachers.
"Right now the process is being handled by a search firm. What we would like to see in the process (are) seats at the table for various stakeholders: a parent seat, a faith-based community seat, a seat from the business community, people from various backgrounds and cultures, so that they're able to ask questions from a different angle," Capo said.
Capo said the lack of community input has led to "misguided" policies. He specifically calls out the teacher evaluation system based on test scores, school closings in poor communities and what he calls a lack of accountability on how bond money is spent.
HISD said it has included community input in the search process. Trustees scheduled more than 15 meetings in March to gather feedback from over 3,000 parents, teachers and administrators to develop a superintendent candidate profile.