Listen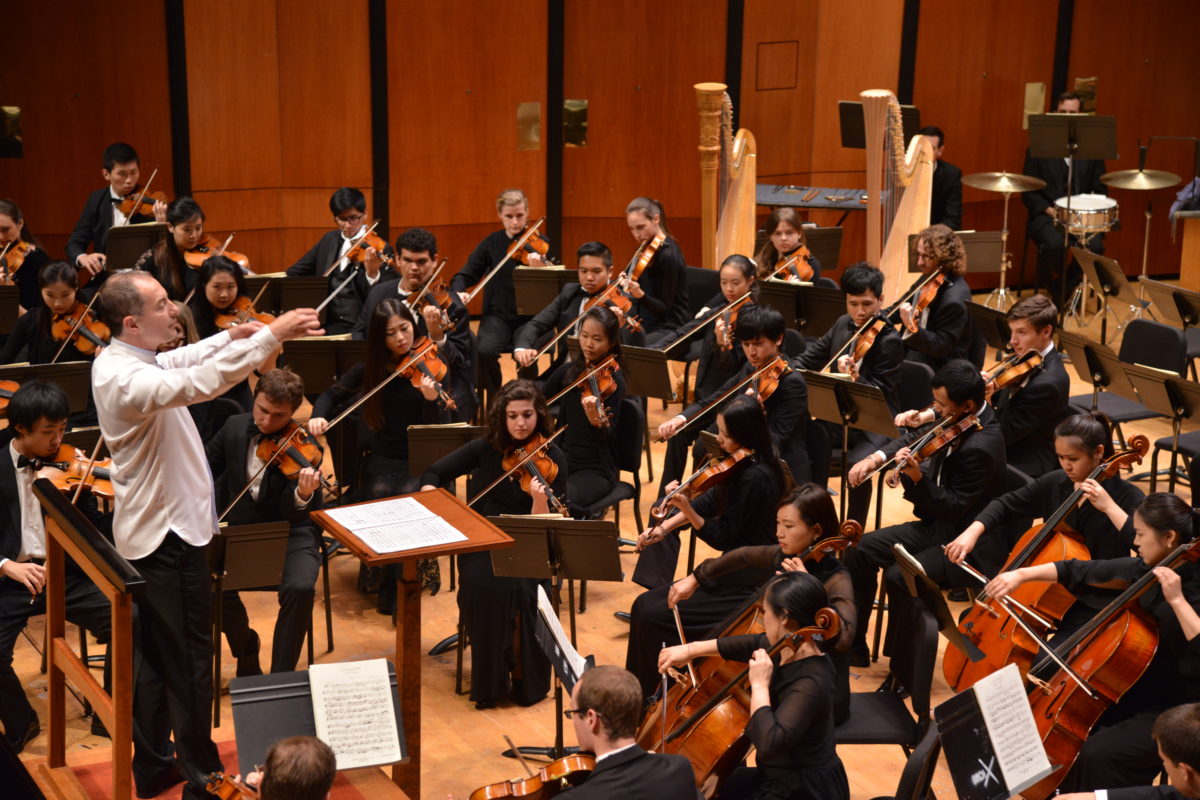 Students performing at the 2015 Texas Music Festival at the Moores Opera House
The seats are empty inside the University of Houston's Moores Opera House as a stage of music students rehearse Respighi's Fountains of Rome. Later, they'll play for an audience as part of the Texas Music Festival. Even though it's in its 27th year, this is also a year of firsts.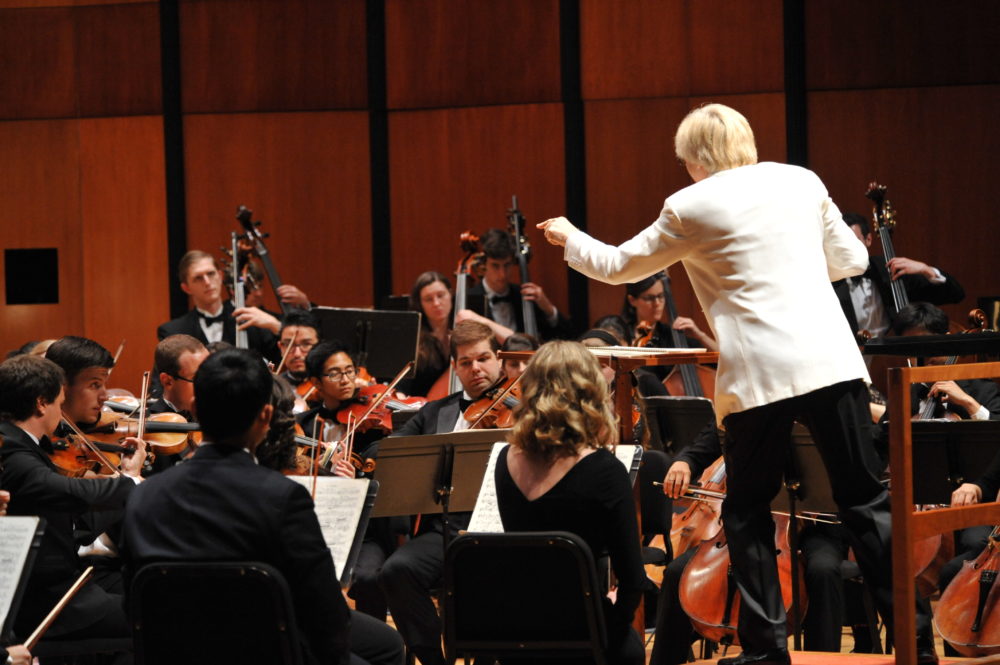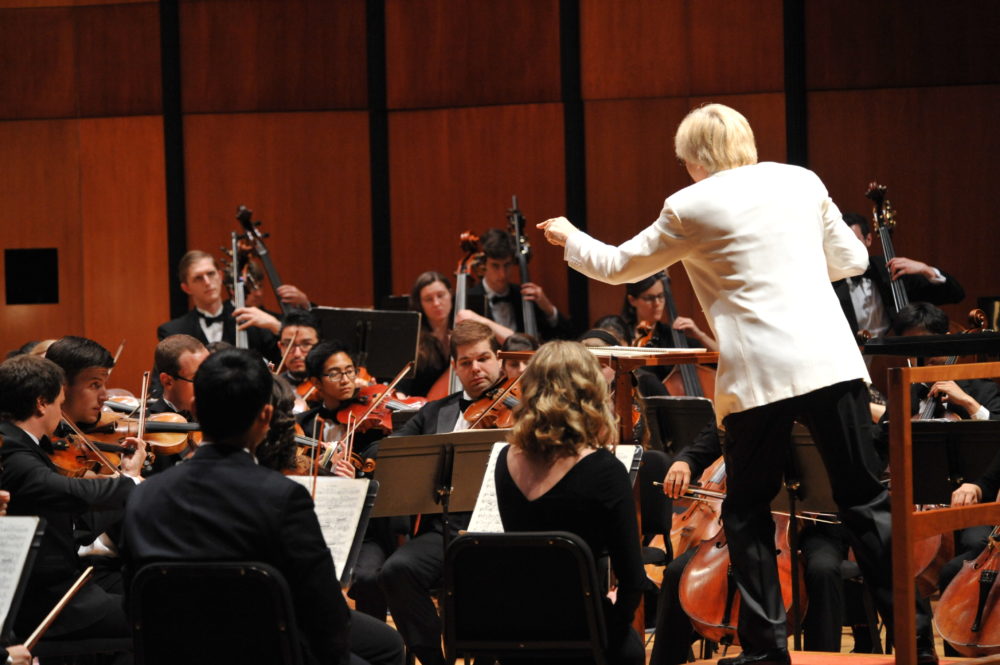 "Probably the most exciting first for us is having Hans Graf, the former conductor and music director of the Houston Symphony here," says Alan Austin, the general and artistic director of the festival.
Each year, music students from around the state, country, and world descend upon Houston for a four week intensive program. The competition is tough – this year, about 100 applicants were chosen from a pool of more than 400. The goal is to give them a professional orchestra experience through performances, master classes, and even mock auditions.
"They have a chance to go through an audition where a job is not at stake," Austin explains. "But they learn the skill of auditioning from the feedback they get, which is something you don't get in the professional world."
Austin adds that about 5,000 attend the concerts over the course of the festival and it's not uncommon for some of the students to come back.
"For a lot of these students who may be looking at graduate schools, who may be looking at a place to settle down as a young professional musician, I think we make a really strong impact. And I've seen that just by the number of students who return."
The Immanuel and Helen Olshan Texas Music Festival runs through July 2nd at the University of Houston, with an additional performance at the Cynthia Woods Mitchell Pavilion.