Listen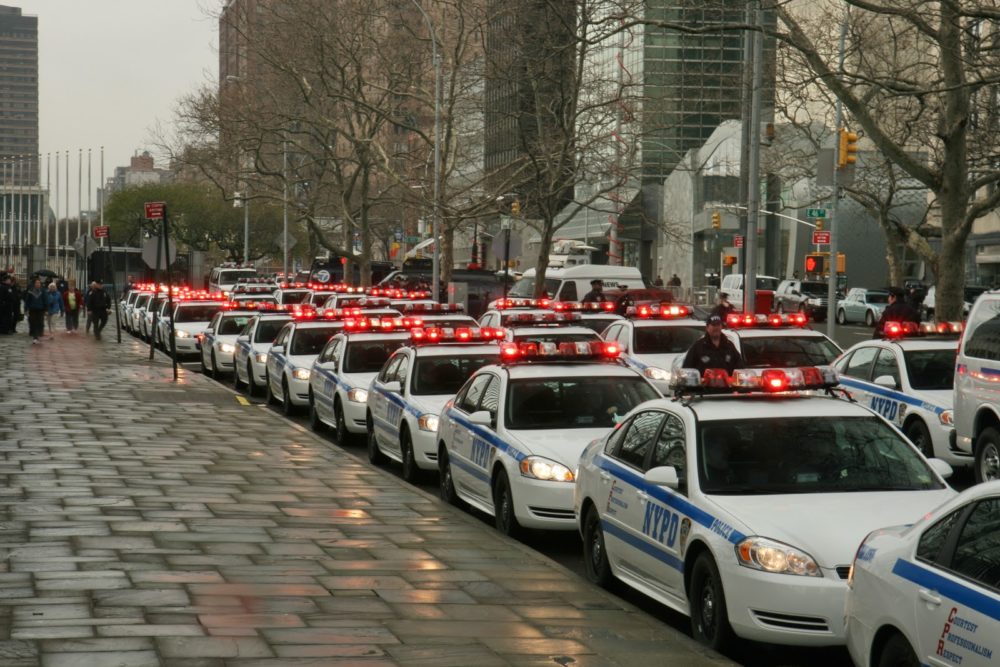 NYPD police assets mobilize for HS/DNDO Securing the Cities full-scale exercise, Tuesday April 5.
Securing the Cities was launched in New York in 2006. Houston is the fourth city to be included after Los Angeles and Washington, D.C.
The Department of Homeland Security is providing a five-year, $30 million grant for equipment to detect radioactive material.
"We will provide planning, equipment, training and exercise assistance," Wayne Brasure, director of DHS's Domestic Nuclear Detection Office, said. "Together, we will expand regional capabilities to detect and interdict nuclear and other radioactive materials out of regulatory control."
The mayor's office said the city will eventually issue 5,000 to 6,000 radiation detectors to first responders and also equip 15 to 20 vehicles – including cars, boats and aircraft.
Some of it will go to surrounding agencies.
Mayor Sylvester Turner said he's thankful Houston was selected for the program.
"Any radiological attack, however small, would have a significant impact on the region," he said. "Not only in terms of potential injuries and loss of life, but also a very costly impact on the environment."
The City Council accepted the grant last fall and the city has now met the program requirements, including signed agreements with seven partner agencies, an organization structure and charters for working committees, according to a mayor's spokesperson.
The Texas Parks and Wildlife Department also recently received equipment to detect radioactive material that terrorists may try to smuggle into the country on boats.