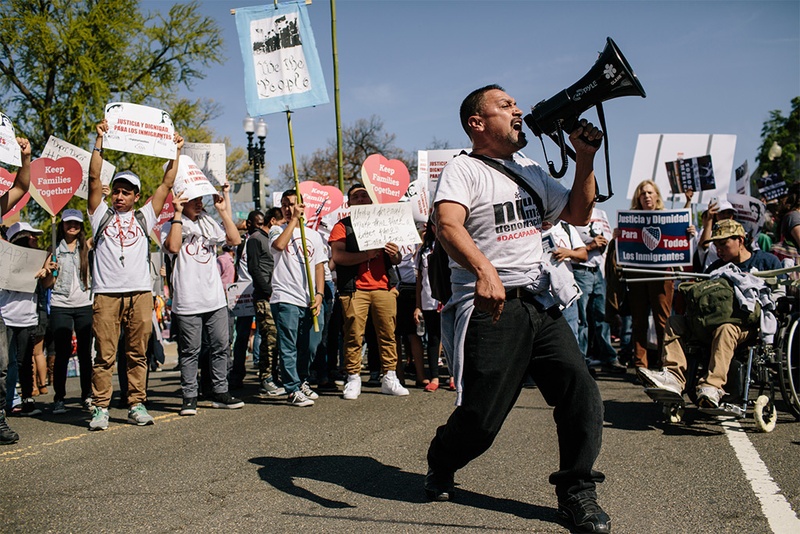 The Texas-based judge that last year put a hold on President Obama's executive order on immigration decided on Tuesday to also suspend a controversial punishment he had recently issued to the administration's attorneys.
U.S. District Judge Andrew Hanen asserted in May that the federal government's attorneys intentionally misled his court during last year's proceedings over the Obama administration's order on immigration, known as Deferred Action for Parents of Americans and Lawful Permanent Residents.
As punishment, Hanen ordered the government's attorneys to attend ethics classes in the 26 states that filed suit while directing the Department of Justice to turn over the names and confidential information of about 50,000 undocumented immigrants he said benefited from the administration's plan prematurely.
On Tuesday, however, Hanen put his own order on hold and instead scheduled a status conference on the issue for August. The decision came after critics blasted Hanen's order as a potential breach of privacy for the tens of thousands of undocumented immigrants.
"Judge Hanen was very thoughtful in the way he approached the idea that the 50,000 [deferred action] recipients are really innocent bystanders in this," said Nina Perales, the vice president of litigation at the Mexican American Legal Defense and Educational Fund, or MALDEF.
Perales' group represents three South Texas mothers who intervened in the immigration case, which has been put on hold since Hanen stopped it in February 2015. His decision was upheld twice by the U.S. 5th Circuit Court of Appeals and the case was argued in April before the U.S. Supreme Court, which is expected to issue a decision later this month.
Perales said the case related to Hanen's May order could hinge on what the high court decides on the immigration case.
"We'll be checking in (in August) on whether or not there was a Supreme Court decision, which way it goes, what remains of the case and what to do about the sanctions issue," she said.
Perales added that despite Tuesday's ruling, Hanen doesn't appear eager to dismiss the matter altogether.
"It's clear he is still very upset about what he sees as misconduct," she said.
MALDEF has also asked the 5th Circuit to stop the order outright, a request the group said it would continue to pursue.
Hanen's decision comes after the National Immigration Law Center, the American Civil Liberties Union Immigrants' Rights Project and the ACLU of Texas filed a separate request to the 5th Circuit to order Hanen to halt his sanctions.
Edgar Saldivar , the senior staff attorney at ACLU of Texas, said his group is in a holding pattern following Tuesday's decision, but added Hanen's stay is a victory for immigrants and their supporters.
"From my standpoint, and the ACLU standpoint, this is a victory for a group of young immigrants who decided to fight back to protect their privacy rights," he said.
This article originally appeared in The Texas Tribune at http://www.texastribune.org/2016/06/07/judge-puts-hold-sanctions-issued-immigration-case/.