Listen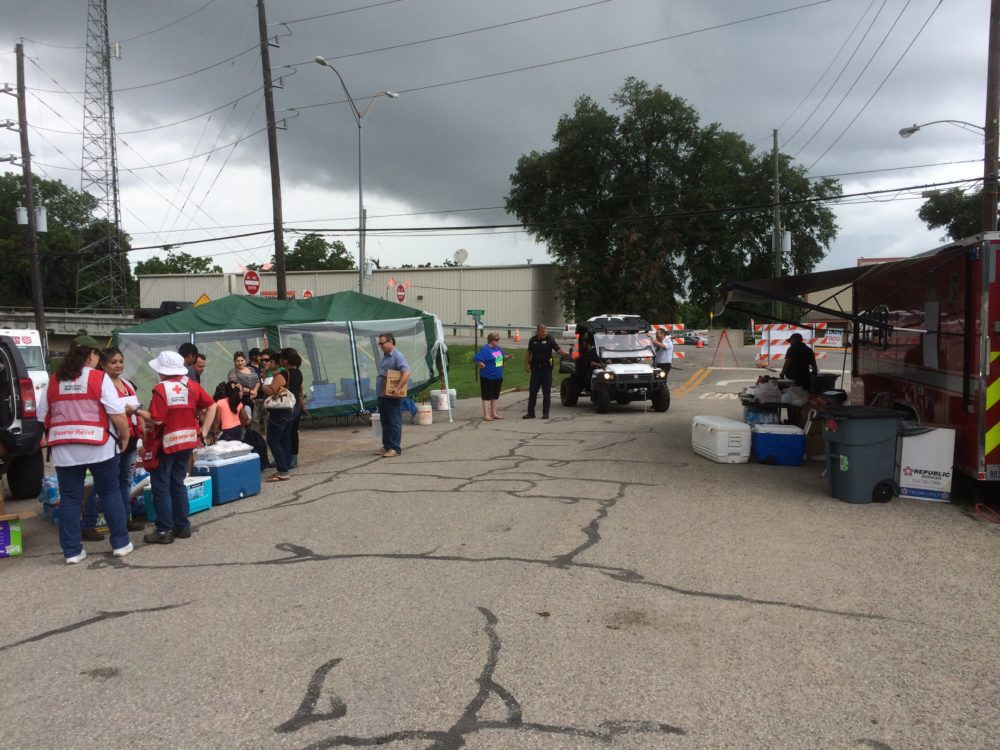 Red Cross, Salvation Army and the city of Richmond help flood victims near River's Edge in Richmond.
The water has receded in some of the areas affected by flooding in Greater Houston. Others are still in the midst of it.
Steve Vetrano is the CEO of the American Red Cross Texas Gulf Coast Region, which has been on the ground helping flood victims for the last several months.
He said they're still doing emergency response in Fort Bend and Brazoria counties.
In Montgomery County and north from there, they are helping with the recovery.
"When we get to the recovery phase, then we're working more one-on-one with individuals and families on what their needs are and providing them assistance in the ways that we can there or connecting them with other resources in the community," Vetrano said.
In areas where flooding is still a problem, the Red Cross has opened shelters and distributes food and things like toiletries.
Vetrano said the flooding over the last three months has been a real challenge for the organization.
"We are prepared for large and small disasters," he said. "But when you have them back-to-back-to-back-to-back, it does wear out your volunteer workforce, and they're tired."
But Vetrano said other volunteers are stepping up.
In fact, he said, disasters like this often bring new volunteers on board who end up staying with the Red Cross long-term.