Listen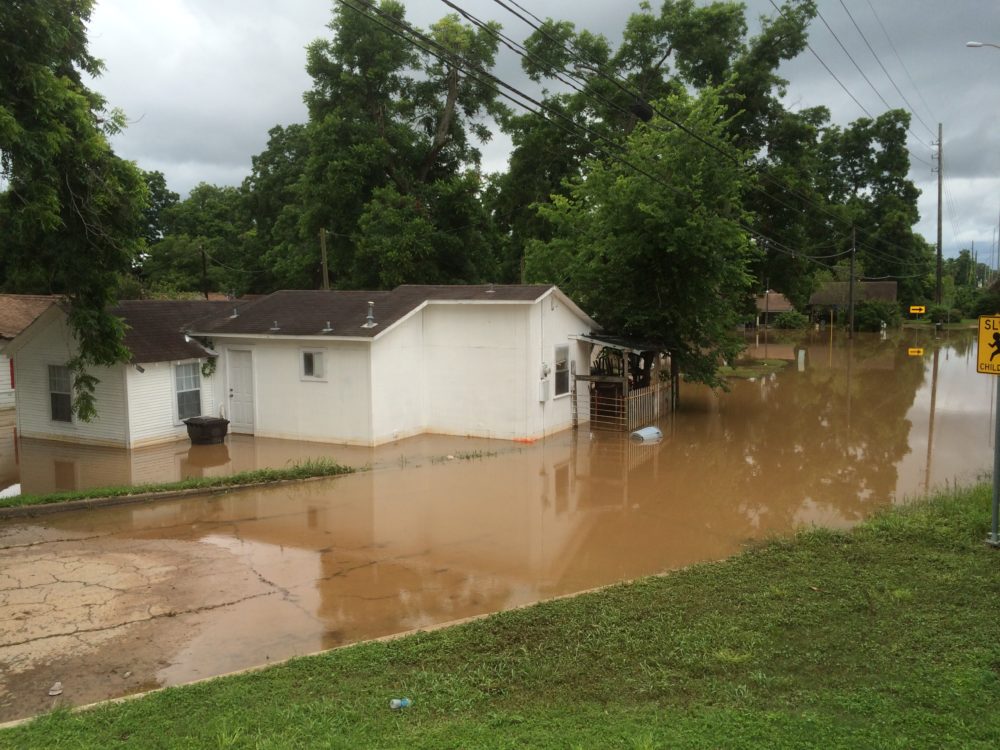 Flooding in the Edgewood Trailer Park in Richmond
Oscar Lozano lives in the Edgewood Trailer Park in Richmond, one of the communities that experienced extreme flooding over the last week.
On Friday, he was standing under a canopy next to a small barbershop, a couple of feet from the water that flooded his neighborhood.
He pointed down a road that, after a few feet, ended in a brown lake with trees, houses and cars in it.
He and his wife left their home early Tuesday morning when the water started coming in. They've since stayed with relatives down the street.
Lozano said they can't assess the damage to their house until the water goes down, so they've helped in passing out food and water from the Red Cross, which has been on site to assist residents.
"There's nothing we can do physically for our property," Lozano said. "So we might as well help everybody else out that's also in this devastated area that we're living in."
Also there is the Salvation Army and the city of Richmond.
Claire Charley, with the city's building department, said they're making sure residents know the city is there to support them. They will assess the damage once the water recedes.
Charley said the best thing that is happening is that the residents are helping each other in this predominantly Hispanic part of town, where English is the second language for many.
"And they're helping the city also by being our translators and looking out for their neighborhood," she said.
The base camp for emergency management workers in Fort Bend County is the fairgrounds in Rosenberg.
It currently looks like a military base. There are army trucks and National Guard soldiers everywhere, even a Black Hawk helicopter is parked outside the compound.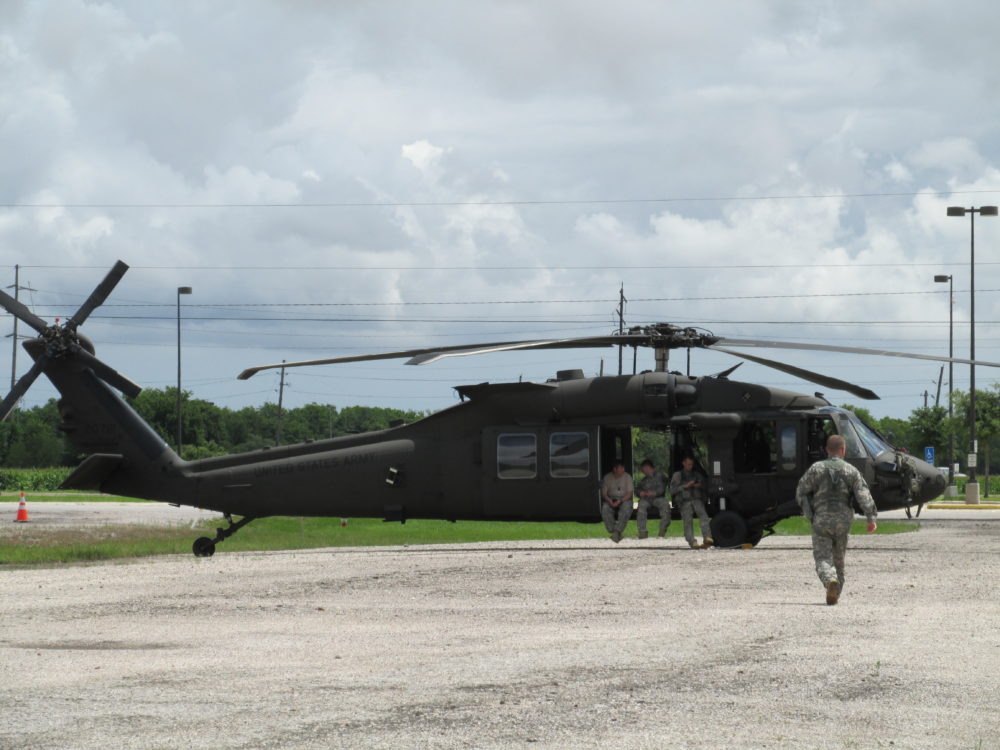 Also here is Jerry Lawrence.
He's with the Southern Baptists of Texas Convention's disaster relief team and oversees four trailers equipped with showers, washers and dryers. All day long he's doing laundry for the 200 or so first responders based here.
"You have to have a place to house them. You have to have a place and equipment to feed them," he said. "And you have to have a way for them to get cleaned up and get their clothes done, so they can continue working."
While these first responders rescue people from flooded homes, others take care of their pets.
Simonton, in the northwest part of the county, has been especially hard hit by flooding. Much of it has been under mandatory evacuation.
Last week, its city hall functioned as a shelter for rescued animals.
"We have seven investigators' rescue teams out on three boats going to the different locations that the community has identified where pets had been left behind in the flood evacuation," Brian Latham with the Houston SPCA said.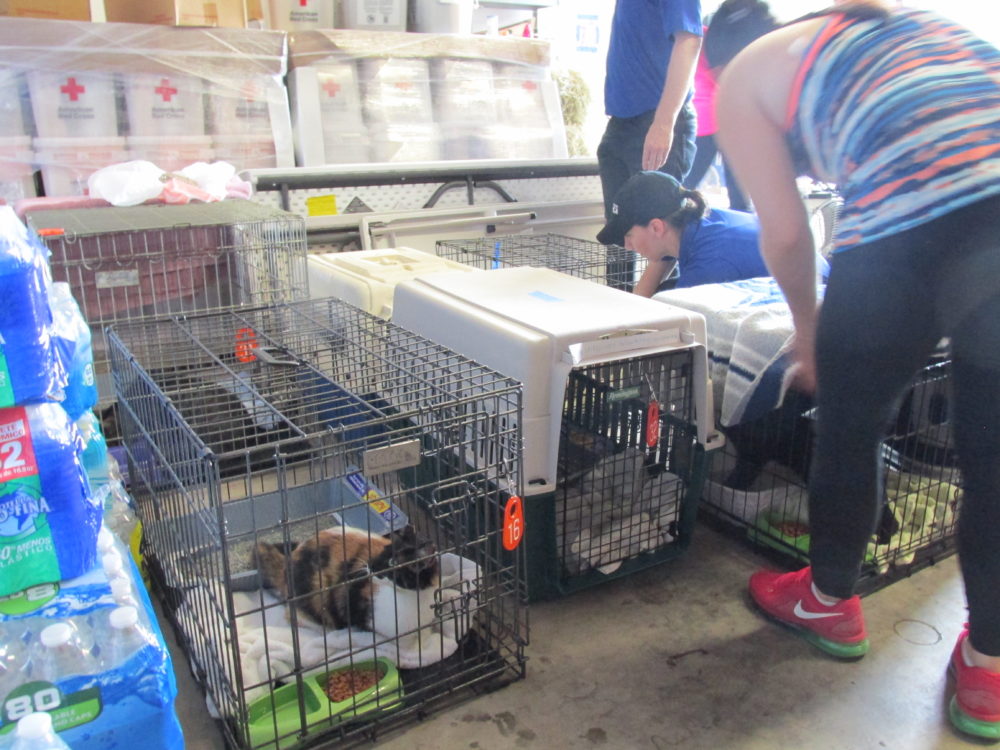 They've been taking any pets they found with injuries or health problems to city hall, where their owners can pick them up.
"Some pets that are fine and in a healthy environment, we're feeding and providing fresh water – feeding in place," he said. "So that when the water recedes, and it's receding now, owners can come back and their pets will be safe in their home."
The SPCA has received dozens of bags of cat and dog food, as well as crates as donations or for loan from Simonton residents.
On Friday, the team was wrapping up its response to rescue calls in that town.
Latham says he expects them to be called to other flooded locations in Greater Houston, possibly Brazoria County.
Fort Bend County officials say water levels at the Brazos River are now slowly receding. This week, they are shifting their focus to recovery.