Listen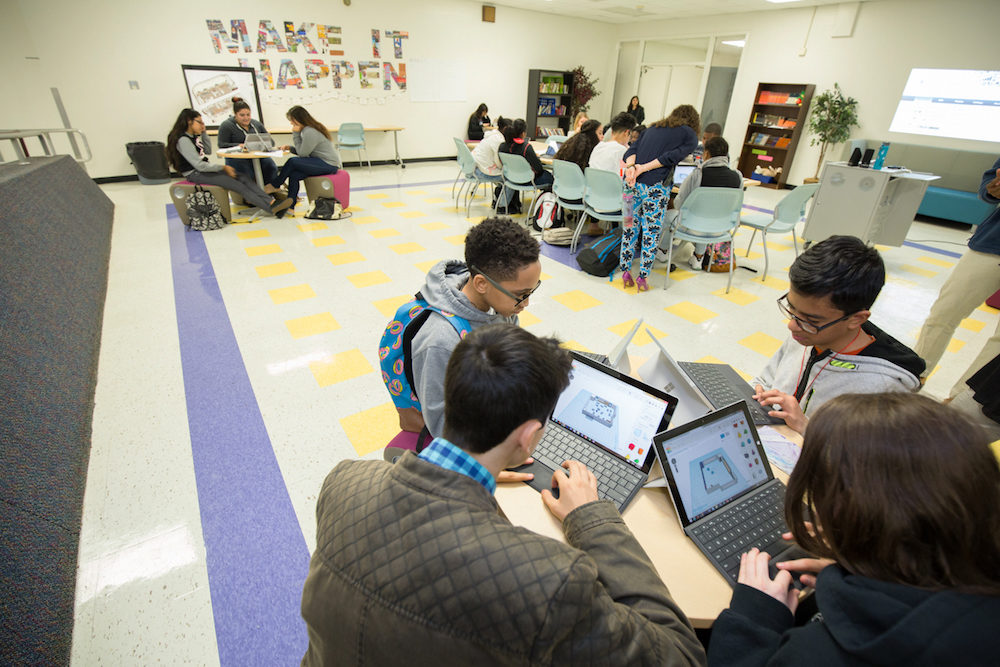 Students from Dallas ISD are using the station rotation model of blended learning in action.
More schools in Greater Houston are combining new technology with traditional instruction, called blended learning.
KIPP charter schools and the Pasadena Independent School District recently won grants to expand their efforts through a $5 million competition with the advocacy group, Raise Your Hand Texas.
Consultant Heather Staker, who leads the research initiative Ready to Blend, worked on that competition. She spoke earlier this year at the Houston A+ Challenge's speaker series.
Here are some highlights from her conversation with News 88.7.
What's her advice for other schools in Houston that want to try blended learning:
"What we're aiming for is student-centered, personalized learning. Meaning that we really give students what they need when they need, based on their skills and their abilities. Blended learning is the vehicle that can power that change. So blended learning is not the why, but it's the what, it's how we can get there."

What research supports blended learning for K-12 students, versus older, adult students:
"Several years ago, Benjamin Bloom did an important study where he found that, with a control group and then the experimental group, the experimental group was given more personalized learning, meaning they had an individual tutor to help them through the course, whereas the control just went through in lock-step with the teacher. And that experimental group did so much better than the control group. And what he established is that the gold standard for education would be to have every student have an individual tutor, which obviously is too expensive. But ever since his research, we've identified that if we could just give students what they need when they need it, like an individual tutor does, that that would be beneficial to students. Now technologies are emerging that allow us to approximate that kind of experience."

What's her impression of blended learning in Texas schools:
"There's a micro-school in Austin that was so impressive to my family, we actually moved with our five young children to Austin to put our children in the school. We moved from Hawaii to attend this school, so this is real to me."