Listen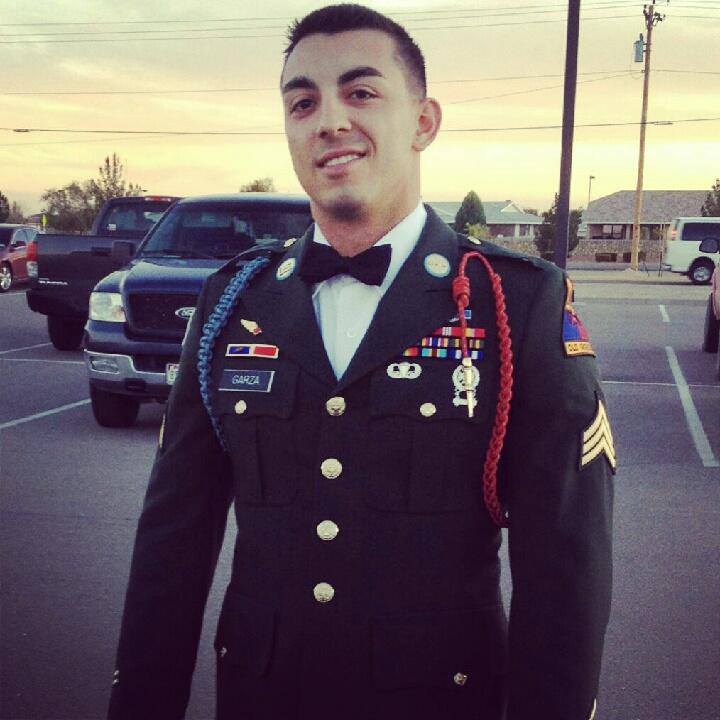 Dionisio Garza was an army veteran from California.
Authorities have confirmed Sunday's West Houston shooter was 25-year-old Dionisio Garza, a U.S. Army veteran, who arrived from California on Saturday to visit friends and look for work.
Houston Police Department Lt. John McGalin said the first call came in at 10:15 Sunday morning.
"Our officers were dispatched at 10:17. They arrived five minutes later. At 11:10, the threat was eliminated," he said.
He said a police sniper shot and killed Garza from a residence more than 100 yards away after the shooter killed one man and wounded three bystanders, two officers and an armed resident, John Wilson, who tried to confront him.
Police previously identified that man as a second suspect.
Acting Chief Martha Montalvo said in active shooter situations, residents are urged to shelter in place.
"What (Wilson) did was very brave, but officers are trained in these active shooter situations, and obviously he wasn't able to engage," she said. "He was outgunned and probably outmaneuvered and, as far as his tactical training, wasn't at the same speed as our suspect. Just call the police and let us do what we have to do, and not put yourself in a situation where you become a victim."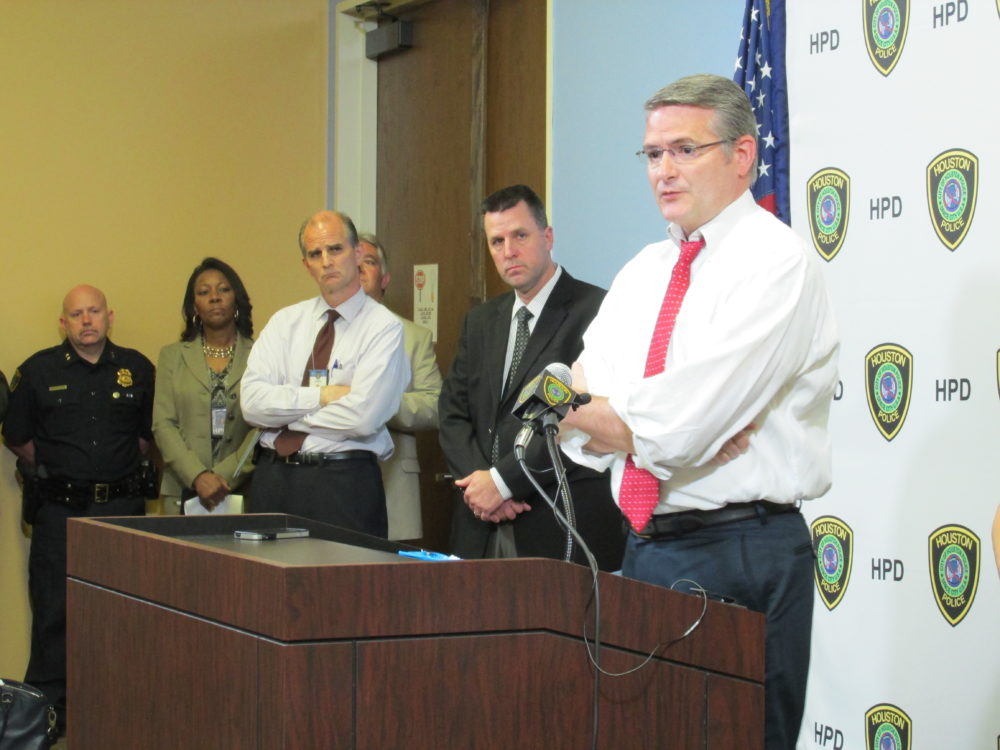 McGalin said Garza fired 212 rounds from an AR-15 military-style rifle, including at passing vehicles, patrol cars and even a police helicopter.
And he had more ammo in a backpack.
Montalvo said police destroyed the bag because they weren't sure if it posed a threat.
"We, in essence, blew it up. It should have been collected. It was not," she said. "There was an assumption made by two different units that the other was going to take care of that. Obviously, that will not occur again."
She said HPD is still interviewing witnesses and processing evidence.
Apparently, Garza suffered from depression, but McGalin said they have not determined a motive, and there seems to be no connection between the shooter and his victims or the location he chose.