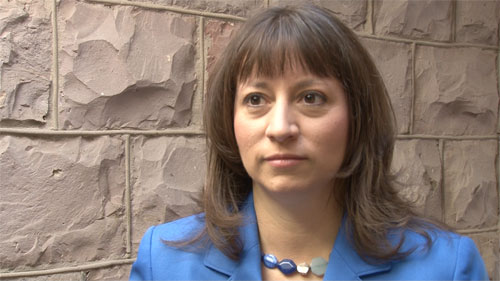 When Humble school leaders picked Elizabeth Fagen as the lone finalist for superintendent in May, parents in her current district in Colorado celebrated her departure by posting confetti and smiley faced emojis online.
Her tenure at the Douglas County School District was controversial, including a new voucher system that's being fought over in the courts and the end of collective bargaining between teachers and the school board there.
Soon parents in Humble started to protest her arrival to their district in northeast Harris County. More than 2,000 people have signed an online petition against Fagen as lone finalist, citing her track record in Colorado. More parents have organized a protest in person near the district's headquarters this week.
A spokeswoman for the Humble Independent school district said that it welcomes parents' involvement in education. The board will hold a meeting next week on June 8 at 6 p.m. at the Humble ISD Administration Building to give more details about the search and gather public comment.
The board has also issued a letter in response to parents' outrage, saying "we are excited to have Dr. Fagen use her skills and talents as a former high school science teacher, high school principal, and superintendent to continue to lead the work in our district; the work we have set forth."
The Humble school board is expected to vote on Fagen at its meeting June 14. She would replace longtime Humble Superintendent Guy Sconzo who is retiring, but plans to stay on as a consultant until December.