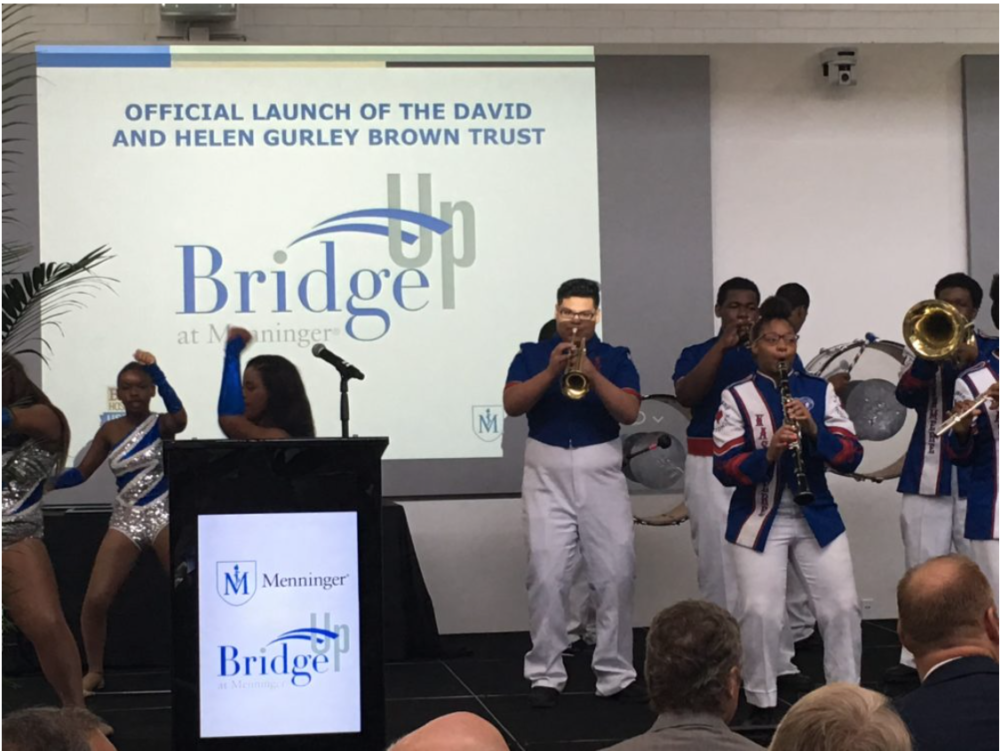 The Menninger Clinic is mostly known for its inpatient treatment. But the after-school network will be Menninger's first major effort to branch out and work in Houston neighborhoods, according to Dr. Edward Coffey, the CEO.
"We chose after-school mentoring because there's a reasonable, although not perfect, database on this area," Coffey said.
"And secondly, there's a lot of activity underway in Houston around after-school mentoring," Coffey added. "That's the good news. The bad news is that the efforts aren't coordinated, or the efforts might be well-intentioned but not evidence-based."
Menninger will simultaneously attempt to build programs backed by evidence, but also allow programs to experiment, while mental health researchers at Menninger track their progress. The main goal, Coffey said, is to improve the mental well-being of vulnerable, low-income students, so that they graduate and thrive. A secondary goal for Menninger is to gather new evidence on successful ways to integrate "social and emotional learning" into after-school activities.
Menninger has distributed $1 million in initial grants to seven collaborative groups, with the condition that they incorporate social and emotional learning and mental well-being into the chosen after-school activities and academics.
Adeeb Barqawi will implement a version at Key Middle School in Kashmere, a low-income neighborhood in northeast Houston. Components will also be offered at Kashmere High School.
"This is saying that mental health is extremely important," Barqawi said, "To allow our kids to swim into sustainability."
Barqawi explained there will be a therapist available for the kids staying after school, and access to mentors and support groups. He taught for three years in Kashmere High School, then founded ProUnitas to bring social services to the students on the school grounds.
"There's a huge need, when you look at kids walking into the class — this is from personal experience — they're walking into the classroom broken," Barqawi said.
Patricia Gail Bray, PhD, will oversee the program for The Menninger Clinic. She says one of the after-school activities involves the Alley Theater.
"Through dramatic exploration, under-served kids find their voice," she said. "When they find their voice, then they have a discovery about themselves that builds on self-esteem and things like that. That's not the entire picture, but that is part of it."
The money comes to Menninger from the David and Helen Gurley Brown Trust. Helen Gurley Brown was the editor of "Cosmopolitan" magazine for decades, and her husband David was a movie producer whose films included "Jaws" and "Driving Miss Daisy."
Working with the Brown Trust, Menninger leaders will spend $7.5 million dollars over the next five years building the after-school programs.