Listen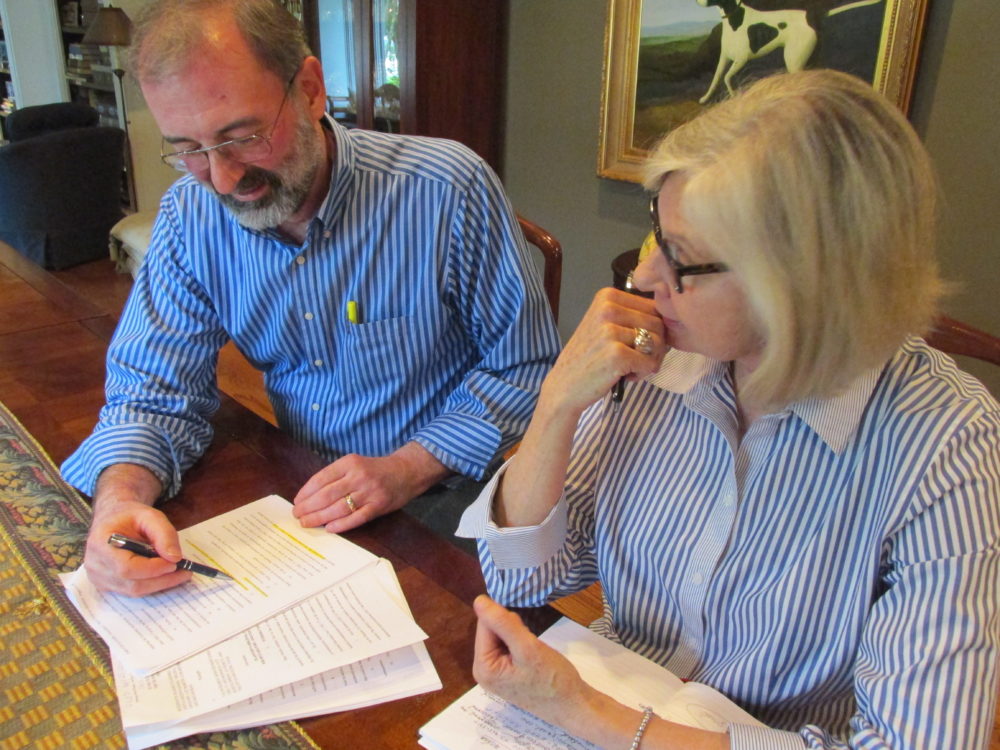 Ed Browne and Cynthia Neely are with Residents Against Flooding. The group is suing the city, saying it isn't doing enough to mitigate flooding.
This story was updated from an earlier version.
The federal suit is brought by the group Residents Against Flooding and several Memorial City homeowners. Besides the city, it names one of its redevelopment authorities as a plaintiff, the Tax Increment Reinvestment Zone 17.
They allege the city isn't stopping development that they say causes preventable flooding in Houston.
"We haven't put in proper ordinance-required detention and we look the other way when a developer doesn't put in that detention," Ed Browne, chair of RAF, said.
He said the neighborhoods around TIRZ 17 in the Memorial area didn't use to flood, but since new development went up, it floods regularly – including during last year's Memorial Day flood and the recent Tax Day flood.
The lawsuit isn't seeking money, but for the city to provide flood protection, like detention ponds. It also asks for the appointment of a "special master" to oversee future development in that area.
Representatives of TIRZ 17 didn't respond to an email requesting comment in time for this story.
Mayor Sylvester Turner said the city is doing what it can to address flooding, including appointing a flood czar, collaborating with the county and other entities, and seeking grants for flooding projects.
"So I think even in a short period of time, we have taken some very definitive steps to move the dime as it relates to flooding," Turner said.
Browne doubts the city prioritizes flooding. He said his group has lobbied the city for years without any improvements, and the lawsuit is their last option.