Listen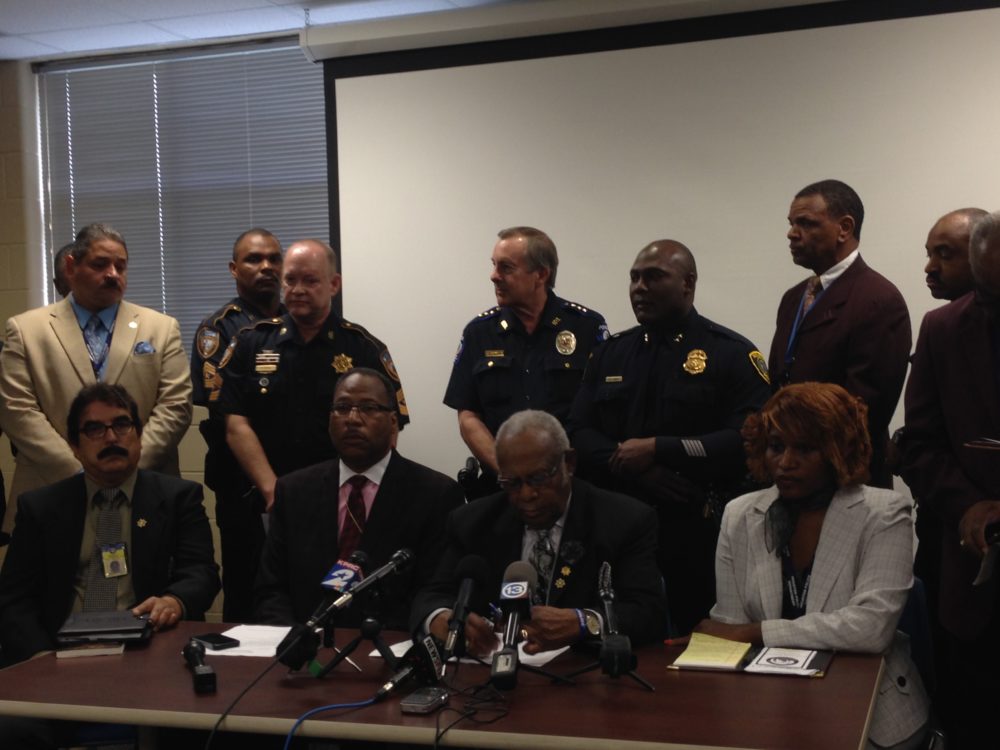 Participants in Project Safe Start, which include local law enforcement agencies, school districts and civic organizations, held a press conference to announce the launch of the 18th edition of the initiative.
The end of school and the beginning of the summer vacation sometimes coincides with violence, which can involve students looking to settle simmering feuds.
Project Safe Start aims to eliminate those incidents through the collaboration of local law enforcement, school districts and civic groups.
This year marks almost two decades of the program, which includes increased patrols around schools and neighborhoods and especially near the so-called hot spots where trouble may arise.
The Houston Police Department, Harris County Sheriff's Office and Spring Branch ISD Police are some of the law enforcement agencies that participate in the program.
"We're in communication, we can talk to each other over the radios and we can get help where we need help if, where there is a problem but, I tell you, the increased visibility of law enforcement around our campuses has made a tremendous impact," underscores Chuck Brawner, Chief of Police for Spring Branch ISD.
A handful of local school districts participate, including Houston ISD. Also civic groups like Houston Ministers Against Crime and Police and Clergy Alliance participate in Project Safe Start.