Listen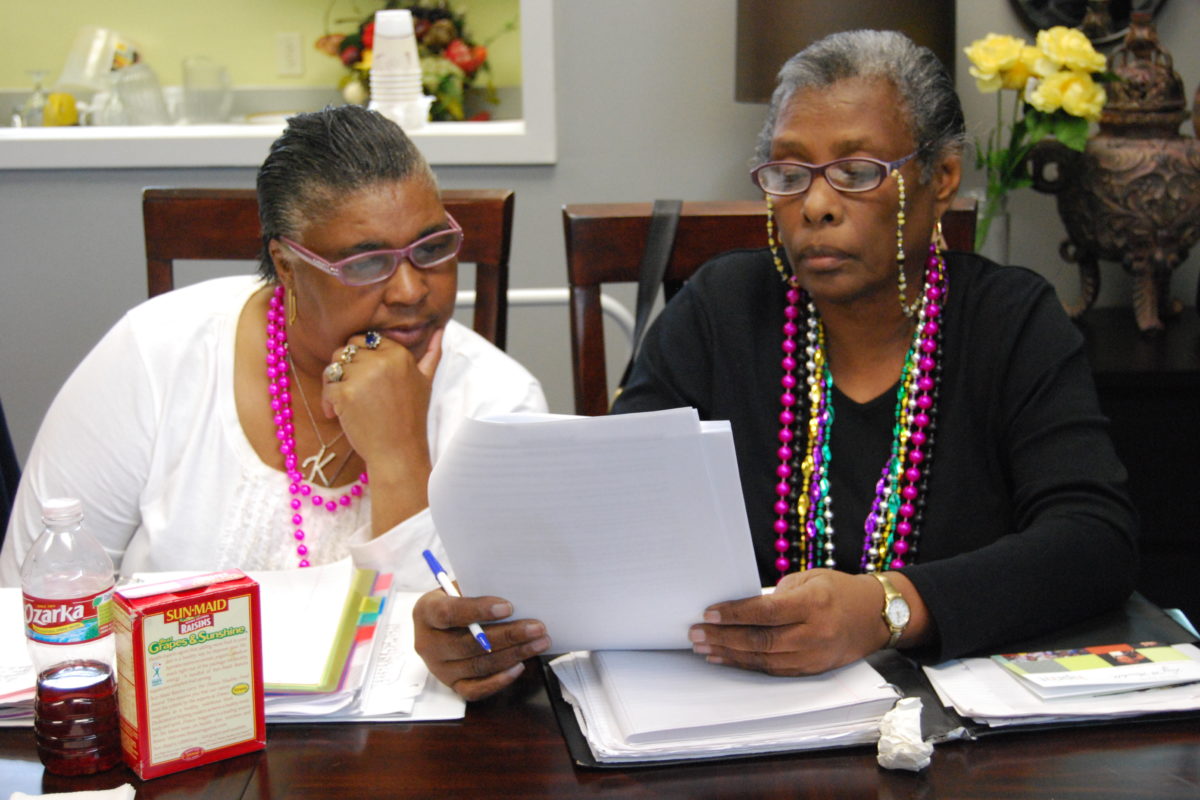 Writers at Inprint's Finnigan Park Senior Memoir Workshop
In short, it all comes down to storytelling.
"Creative writing sounds a little fluffy," said Inprint Executive Director Rich Levy. "But really, it's a way for people to tell stories that are essential to them as human beings."
The Houston-based literary organization has been holding its senior memoir workshops for more than 20 years. The current program at the Fifth Ward's Finnigan Park has been going strong for about fifteen.
Levy said they wanted to serve a segment of the community that they felt was under-served.
"The seniors seem like a growing part of our population," he explained. "Our population is aging and they have real stories to tell. These are people who've led rich lives."
The workshop is led by University of Houston Creative Writing Program graduate student Sam Dinger. For him, it's been like a lesson in Houston's history. So many of the writers have stories about the area, which could've been forgotten.
"So it's an interesting way that this group of people has, in stories, preserved something that is completely unpreservable," Dinger said.
The Inprint Finnigan Park Senior Memoir Workshop concludes with readings from each student Wednesday at 2:00 p.m. at the Ensemble Theatre in Midtown. It's free and open to the public.