Listen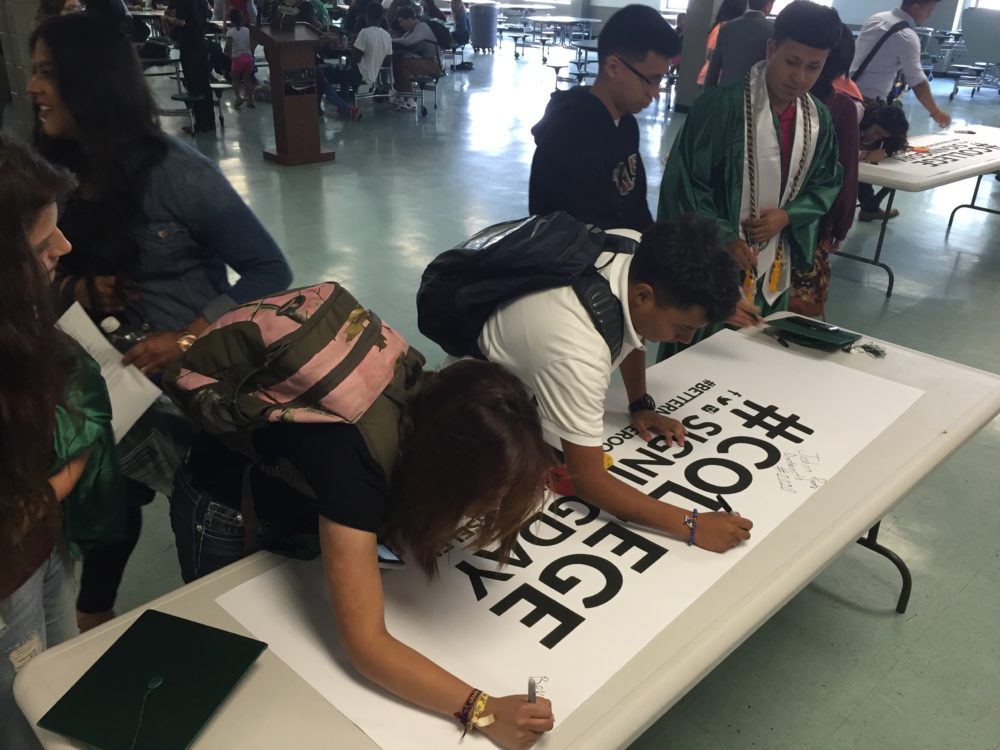 Seniors at Austin High School participate in a college signing day to celebrate their next steps after high school.
As high school seniors across Greater Houston gear up for graduation, they're spreading the word on social media.
At Chavez High School in Southeast Houston, the largest senior class is expected to graduate Friday with 700 students.
Some have taken that celebration to social media with the hashtag "Better Make Room."
Wondering what that means? Well, here are a few interpretations.
"Any job I want to strive for or any career or college, they better room for me, because no matter how difficult it is, I'm going to make sure I achieve it the best I can," said Rafael Hernandez, who plans to join the U.S. Army after graduation.

"There's a lot of successful people and there's a lot of people coming up. So it means, like, there's going people that are going to enter just as well, and they're going to be just as high as everyone else. So, everyone needs to make room because there are opportunities for everyone, especially for Chavez High School," said Alexis Giron, who is headed to Bryn Mawr College on a prestigious Posse scholarship.

"Sounds to me almost like a shot across the bow of 'We need to make the pie bigger,'" said Chavez principal Rene Sanchez. He added that he's proud over 90 percent of Chavez seniors have applied to college this year
The Better Make Room campaign was started by First Lady Michelle Obama to encourage students to continue their education beyond high school.
But can a selfie on social media change a student's course?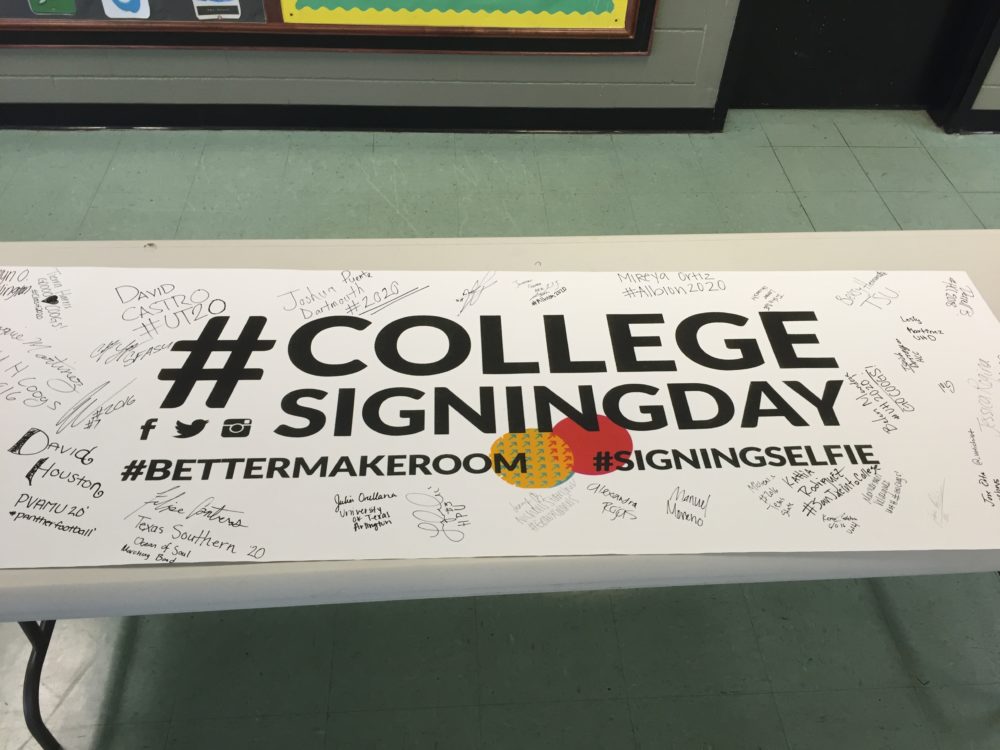 Research indicates that it can, according to Jo Skillman with the Houston-based Black Sheep Agency, which designed the national campaign.
"It's just really this kind of this idea of not leaving what you want in your head and being silent about it, but actually getting it out into the universe," Skillman said. "It gives you a little bit of accountability to go follow up on that thing. And if you tell someone else they can help you."
Skillman added that the campaign also leverages how teenagers — or Generation Z — emulate their peers on social media.
She said that there have been more than 500 million impressions on social media with #BetterMakeRoom.
"We had this element of bravado with the #BetterMakeRoom campaign, where we're just like, 'Look, everybody, you better make room for these students, because they're the ones who matter, and they're the ones coming up with these really wonderful ideas and they're going to make them happen,'" Skillman said.