LOWELL, Mass. (AP) — Four sister robots built by NASA could be the vanguard for the colonization of Mars by helping to set up a habitat for future human explorers.
But first they're finding new homes on Earth and engineers to hone their skills.
The space agency has kept one Valkyrie robot at the Johnson Space Center in Houston. It's loaned three others to universities in Massachusetts and Scotland so professors and students can tinker with the 6-foot-tall, 300-pound humanoids.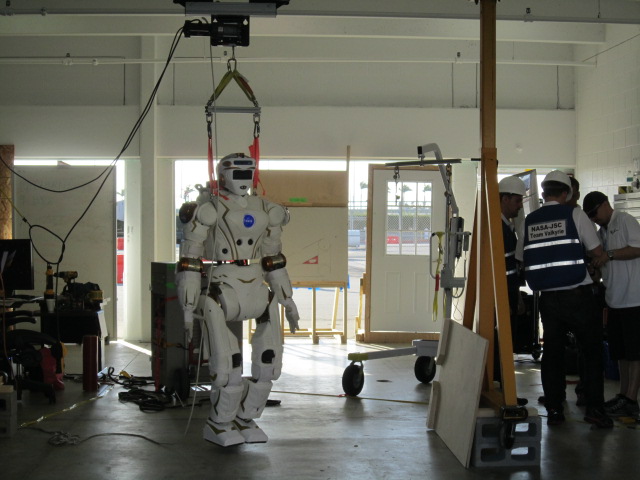 Holly Yanco, who directs the University of Massachusetts-Lowell's robotics center, calls the robot Val. She's set up a test course working in collaboration with researchers at Northeastern University. MIT is hosting a second Valkyrie.
NASA spokesman Jay Bolden says the agency aims to get to Mars by 2035 and it'll be the Valkyries or their descendants paving the way.
Copyright 2016 The Associated Press. All rights reserved. This material may not be published, broadcast, rewritten or redistributed.