Listen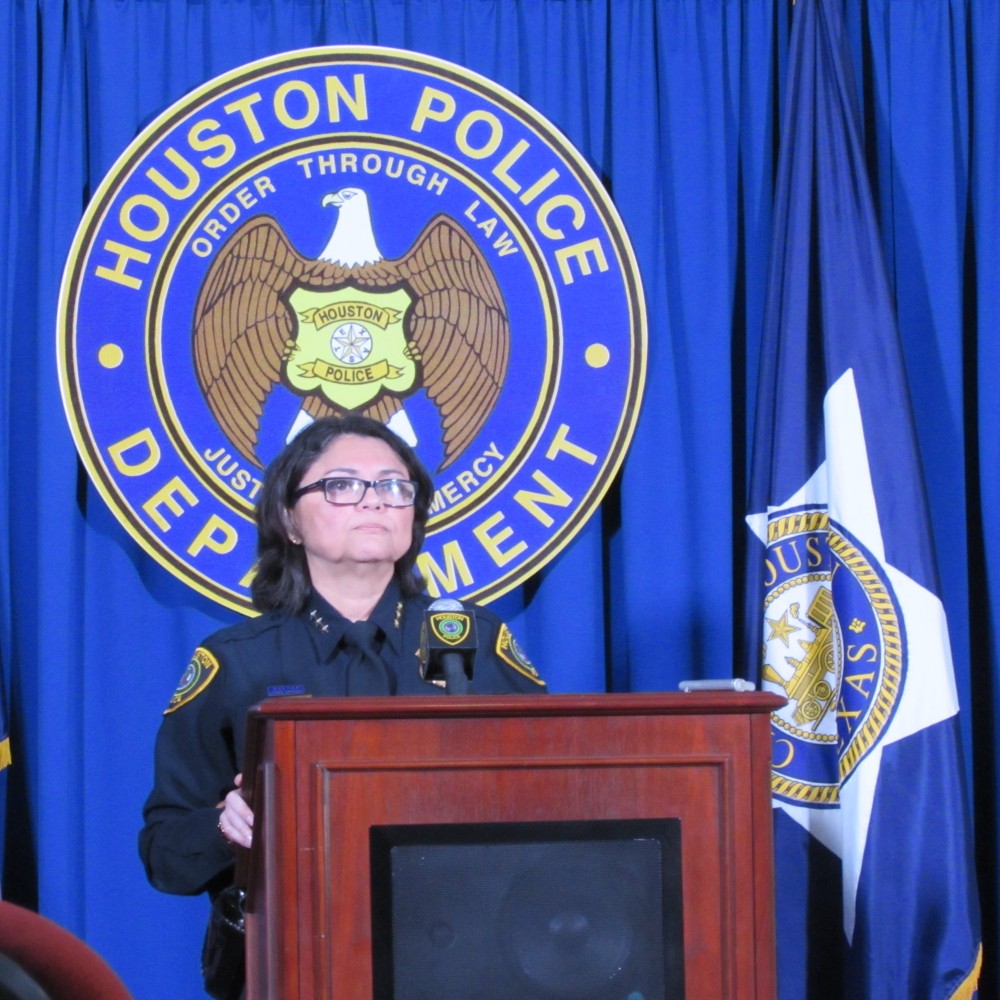 Houston Police Interim Chief Martha Montalvo says the body cameras local police officers are using have recorded about 13,000 videos.
Houston's Interim Police Chief Martha Montalvo gave an update on the department's body camera plan.
Montalvo said during a press event held Wednesday at the Houston Police Department's headquarters in downtown Houston that about 300 cameras are currently being used by police officers.
The chief detailed that the devices have recorded approximately 13,000 videos and they are now working on how HPD's jail division will use the cameras.
"I anticipate at the beginning of June, sometime, that we'll be looking at Vehicular Crimes Division, followed by South Central," Montalvo added, in reference to the next group of officers that will be equipped with the devices.
HPD began outfitting officers with body cameras through a pilot program launched in December of 2013.