Listen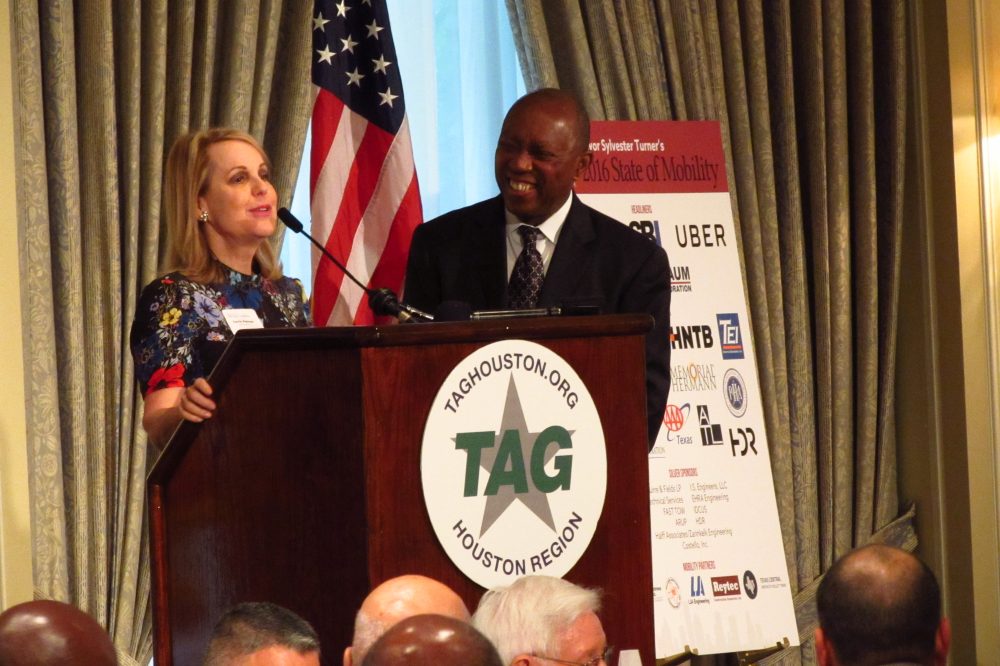 Houston Mayor Sylvester Turner with Metro Chairman Carrin Patman before the Transportation Advocacy Group.
In his speech before the Transportation Advocacy Group, Mayor Sylvester Turner said Houston can't solve its congestion problems by just building more roads. He said there has to be a multi-modal approach, that includes bike lanes, buses, commuter rail, and safer places to walk.
"It's going to cost, because you can't do all these things without it costing somebody," Turner said. "But I think Houstonians are willing to pay for it if they can see a quantitative difference."
But what about using state dollars for some of those projects? Texas voters recently approved new funding initiatives but all that money is earmarked for road projects.
Turner said that needs to change.
"What I want the state to understand is that under the new paradigm, it's not just about building roadway capacity," He added. "TxDOT and the state have always allocated its dollars based on roadway construction, building roads. Well, when you build roads that just adds other cars and trucks. The congestion is not resolved. It only adds to congestion."
Turner said if Houston can improve its bike and transit connections to major employment centers, the city could see a big drop in congestion, especially the number of vehicles that are carrying a solo driver.