Listen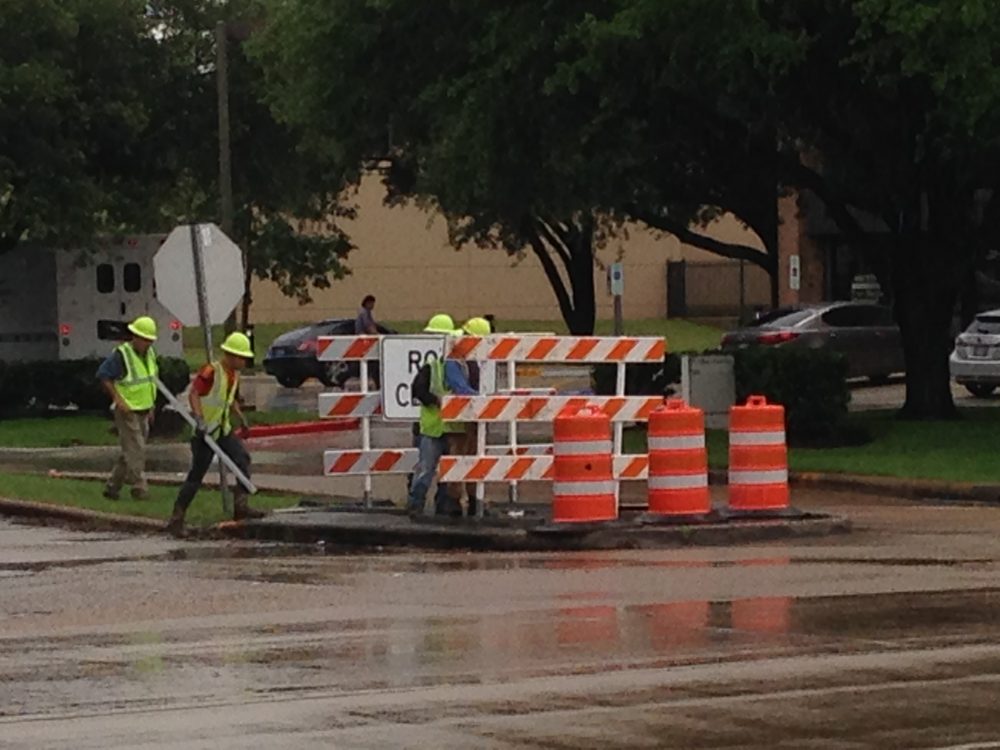 The first street repairs near NRG Park are being done at the intersection of Holly Hall and El Rio, as part of an inter-local agreement between Harris County and the City of Houston.
Harris County crews and contractors have begun repairing streets around NRG Park, as part of an inter-local agreement between Precinct One and the City of Houston which partly has the Super Bowl as a backdrop.
Precinct One Commissioner Gene Locke began negotiating this project with Houston Mayor Sylvester Turner at the beginning of the year.
Locke specified in a news release that the agreement allows the county to make improvements to streets located in Precinct One neighborhoods which are within the city limits.
Additionally, the city will provide Community Development Block Grant funding for some county programs and services.
The long term goal of the street repair project is to improve transportation in roadways that Locke says had been in disrepair "for too long."
But the fact Houston is hosting Super Bowl LI in 2017 has been an important factor to green light the project.
"We are host. This is our home and we want people to think good of our home and if they think good of our home for this one event, they will think of this as home for other events, it will help to develop business in Houston," Locke noted during a press conference held at the intersection of Holly Hall and El Rio. Also, the location where the first repairs are being done.
Since the big game is scheduled for February of next year, Locke says the goal is the construction in areas near NRG Park will be completed in 2016.
"With the Super Bowl coming, this area will be enhanced in terms of transportation, will be made more beautiful and accessible and that's important," Locke said, "both for the Super Bowl and the principal tenants at NRG stadium."
Locke is funding the project using mobility funds allocated to his precinct. The commissioner plans to spend $30 million this year and the next.
That amount will also cover repairs and construction in other Houston neighborhoods which Locke and Turner's offices are working on identifying.
Ardmore, Knight Road and McNee Street are other roadways in which repairs and beautification operations will be undertaken in the coming weeks.