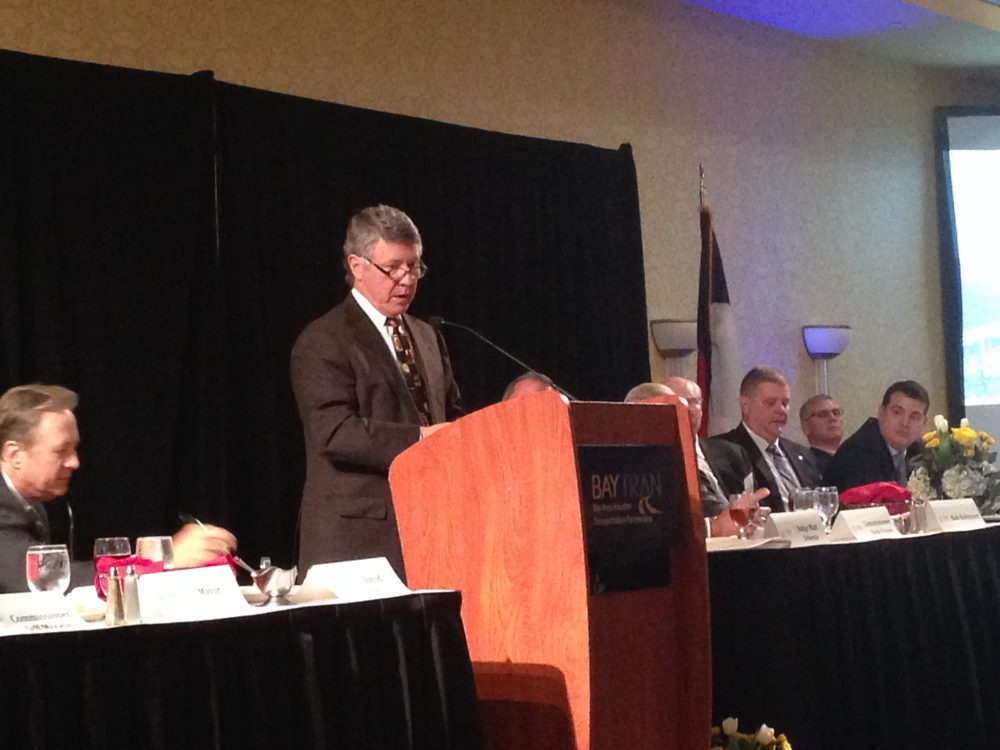 Harris County Judge Ed Emmett participated in the 17th annual State of the Counties luncheon Thursday afternoon.
The event is organized by BayTran, a group that focuses on transportation and is formed by cities, businesses and trade associations based across greater Houston.
Emmett said the I-69 bypass, in East Harris County, is the most important transportation project because it will better connect the ports of Houston, Galveston and Freeport.
He also addressed the way Texas used to fund transportation projects and said the state has to come up with a permanent funding source.
The judge pointed at the current economic climate as a factor that might make Proposition 1 less effective than it was intended when it was approved in 2014.
That proposition diverts funds from revenue originated from oil and gas taxes from the Economic Stabilization Fund –commonly known as the Rainy Day Fund, which is intended to cover revenue shortfalls— to the State Highway Fund.
Emmett commented that the low price of oil could cause the Rainy Fund not to provide as much funding as it had been anticipated.
The judge also highlighted the need for transportation projects in and near the Port of Houston because "it's the economic engine currently and it will be the economic engine going forward."
Regarding the April floods that hit the region, Emmett reiterated his intention to develop a plan to block flooded underpasses and intersections during severe weather to prevent motorists from driving into high water.
Brazoria County Judge Matt Sebesta and Galveston County Judge Mark Henry also delivered keynote speeches in which they highlighted strong economic activity in their counties.
Texas Transportation Commissioner Jeff Moseley received the Charles A. Jacobson Transportation Award.