The Senate Select Committee on Property Tax Reform and Relief has been meeting in different parts of Texas. The goal is to study the property tax process and come up with ways to reduce taxes on property owners.
But Tiffany Hogue with the advocacy group Texas Organizing Project said committee members are not considering a potential Medicaid expansion for political reasons.
"It doesn't look to me as though we're really looking at the big picture," she said. "And if we want to have a policy discussion, we should really be looking at, what's everything on the table, what are resources available to us across the board."
Hogue and others argue a large amount of property taxes currently go to health care services for uninsured patients. In Harris County, that's through the taxpayer-funded Harris Health System.
Hogue said if federal Medicaid dollars could be used to pay for the uninsured, that would free up money for tax reductions.
Texas is one of 19 states that are refusing to expand Medicaid coverage to more low-income residents as part of the Affordable Care Act.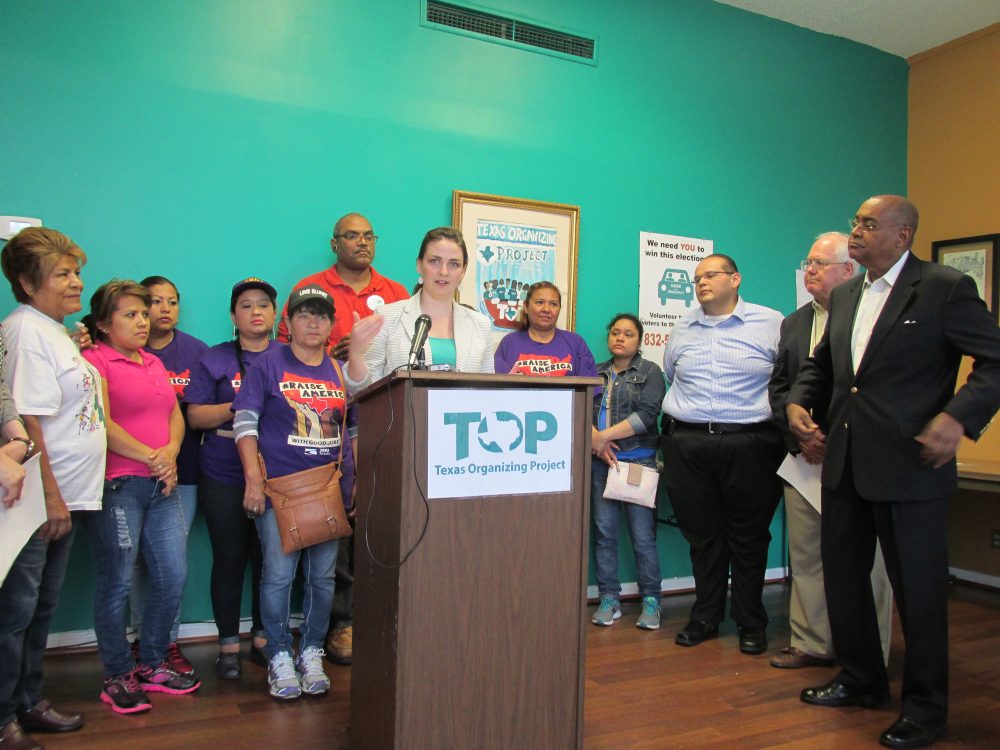 State Sen. Paul Bettencourt chairs the tax reform committee. In an email to News 88.7, his chief of staff, Robert Flanagan, said a discussion about Medicaid expansion belongs in the Health and Human Services Committee and referred to that committee's chair and co-chair, Charles Schwertner and Lois Kolkhart respectively, for comment.
Neither was available before deadline Monday.