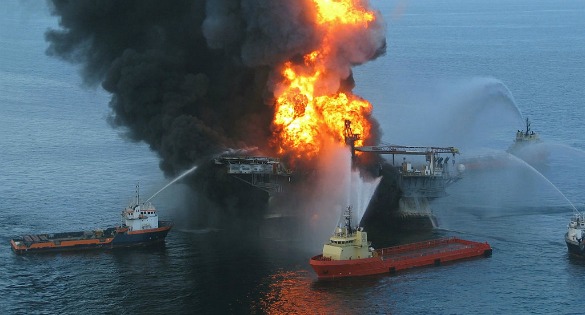 It's been six years since the
Deepwater Horizon
explosion and subsequent spill, which devastated several state coastlines along the Gulf of Mexico.
Last month, a federal judge approved a more than $20 billion settlement between BP and plaintiffs, including the federal government, Texas, four other Gulf Coast states and hundreds of local municipalities. That settlement includes dedicating more than $8 billion toward gulf restoration projects (a billion of it has already been paid out) among other payments.
But what about the little guys — the small business owners, fishermen and shrimpers whose livelihoods were damaged by the spill?
Attorney Charles Herd practices maritime law and represents hundreds of these folks, whose fate is still pending. He says the Deepwater Horizon disaster and case against BP is probably the most complex litigation ever seen in U.S. history. He says while the broad brushes of that massive settlement are known, the true end to this case is nowhere in sight.
(Image Courtesy: Wikipedia Commons)
MORE: The Environmental Effects of Deepwater Horizon Six Years Later (Houston Matters, April 29, 2016)