Listen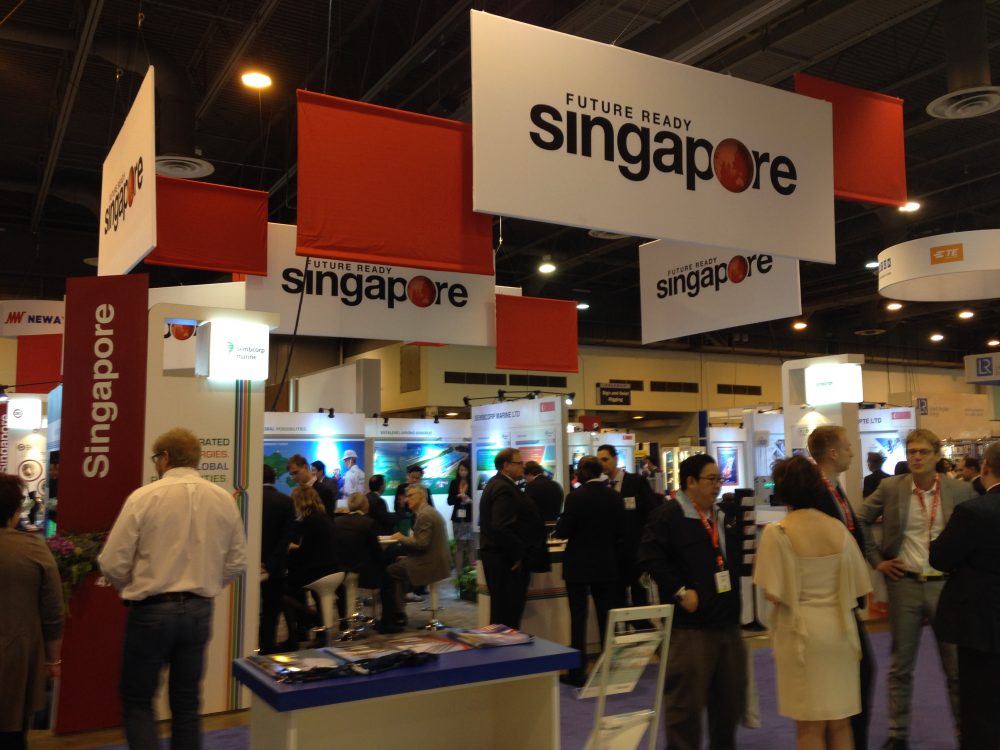 The last couple of years have been tough for the energy industry. But you'd never know it on the exhibit floor of the Offshore Technology Conference.
Exhibitors and participants from 130 countries came to Houston for this year's event.
"This year we have 30 companies exhibiting on our pavilion," said Gerard Momplot, with the French Association of Oil and Gas Suppliers. "In a way this year is a bit difficult for companies in the oil and gas."
"But people who've been in this industry for a long time see cycles — you've seen this before?" asked Ed Mayberry.
"We are used to, to living with the cycles in the oil and gas," Momplot said. "We are to adjust the cost of the suppliers in the industry just to cope with the new oil price."
Claire Miller with the Energy Industries Council in London says even when oil prices hit a slump, it's always worth making the trip."
"We have about 900 square meters here, and that equates to 52 companies in the pavilion," Miller said. "They're looking to see which products with that lower costs, and actually looking at the smarter ways of working. So innovation is key, but obviously in downturn, it's even more important."
Sander Vergroesen with the Association of Dutch Suppliers in Rotterdam says finding new ways to cut expenses tops the agenda.
"I think the Dutch are particularly good at that," Vergroesen said. "Of course it's always important, but especially these days. You have to lower the price as much as possible and be more efficient and effective in your operations."
Since 1969, OTC has generated approximately $2.5 billion in income for Houston.