Listen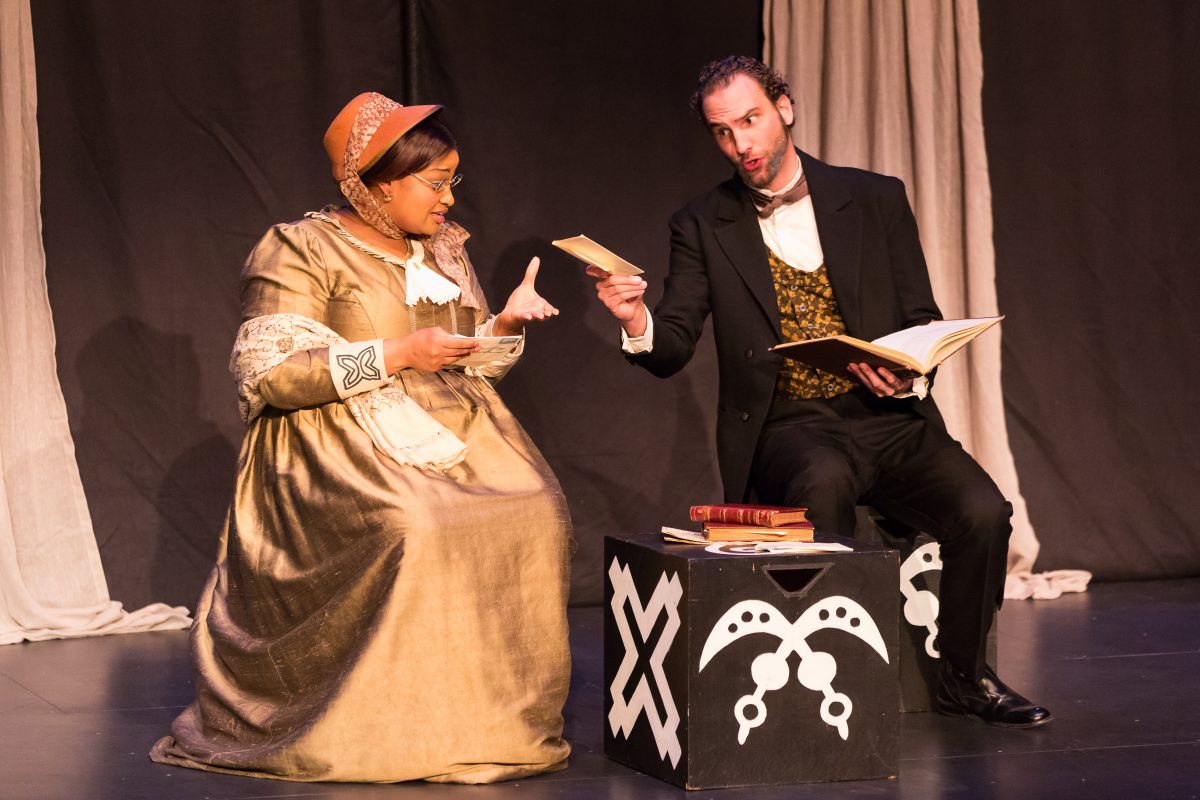 Gwendolyn Alfred, Lucy; Christopher Besch, Peter Gray
Composer John Cornelius II isn't intimidated by the fact that his opera will be staged in front of an audience consisting mostly of attorneys. "
That ought to be fun," he says. "They may actually get a few of the inside jokes that people who are not in the legal profession might gloss over."
Cornelius is the composer of What Wings They Were: The Case of Emeline, telling the true story about a Harris County court case from 1847.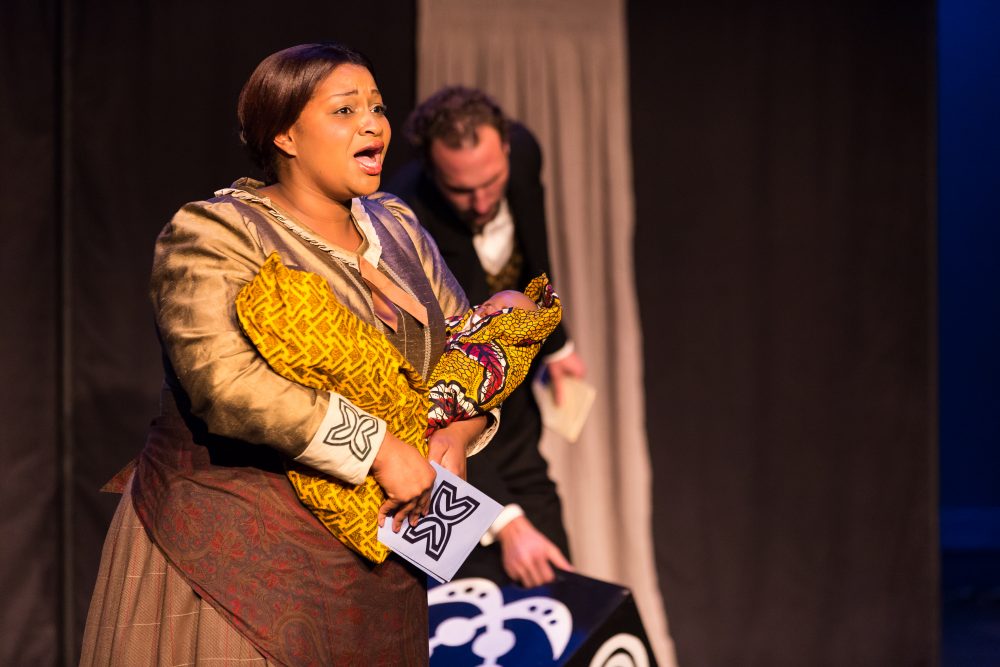 Emeline was an African-American woman who, along with her two children, was unlawfully enslaved by a Texas man. So she sued him in what became Houston's first known pro-bono case.
Her lawyer was a man named Peter Gray.

"He (Gray) tried her case to a jury in Harris County and got a verdict that Emeline and her sons were free and were to remain free," says Laura Gibson, president of the Houston Bar Association.
Gray eventually became a judge, then the bar's first president. He also founded Houston-based law firm, Gray, Botts and Baker, which today is Baker Botts LLP. Gibson says the proceeds from tonight's event will go to support the city's volunteer lawyers.
"The performance will celebrate that pro-bono service and hopefully motivate and inspire our Houston lawyers to continue doing great work for pro bono," she says.
What Wings They Were: The Case of Emeline is Tuesday and Wednesday night at the historic 1910 courthouse in downtown Houston, close to where the original trial took place. It's open to the public.