Listen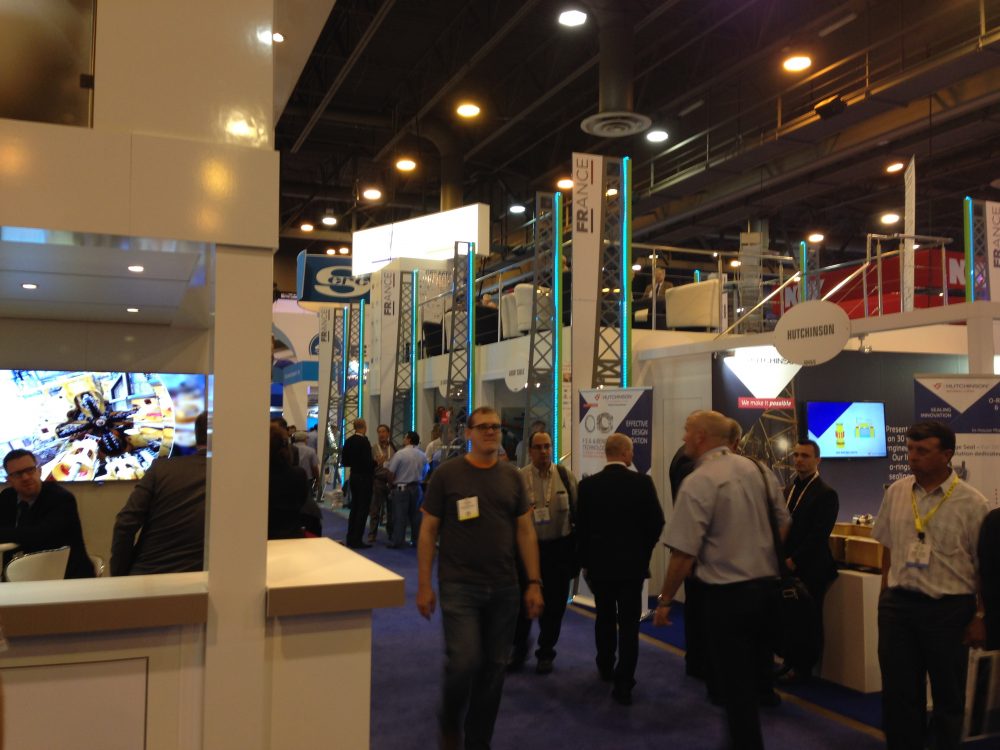 Attendees inspect new oil and gas technology at the Offshore Technology Conference
The Offshore Technology Conference is underway this week at NRG Center. OTC continues to showcase new technology, despite deep job cuts in the oil and gas industry.
Even if final attendance figures turn out to be lower than in 2014 when oil was $100 a barrel, companies still take part, showing that they're still in business.
Joe Fowler has been through four downturns.
"Our exhibits are as large as last year's, so we have almost 700,000 square feet of exhibits," said Fowler, chairman of the OTC board of directors. "We have 2,500 exhibitors, including over 300 new exhibitors. So we have, those 300 companies, new companies that are coming to exhibit here are positive about the industry."
It's when prices are low that the industry needs innovation and expertise more than ever, according OTC's executive director Stephen Graham.
He says down years can be a time for continuing education.
"Absolutely. Our technical programs haven't changed from year to year," Graham said. "We still produce about 350 technical papers each year during OTC and the time period to understand that and to gain new knowledge is really now."
Graham says in a down cycle, it's an opportunity for new companies to enter the market.
"It was in this down cycle three cycles ago, back in the mid 80's, when many of the companies that are on the show floor today got their start."
The Offshore Technology Conference continues through Thursday.