Listen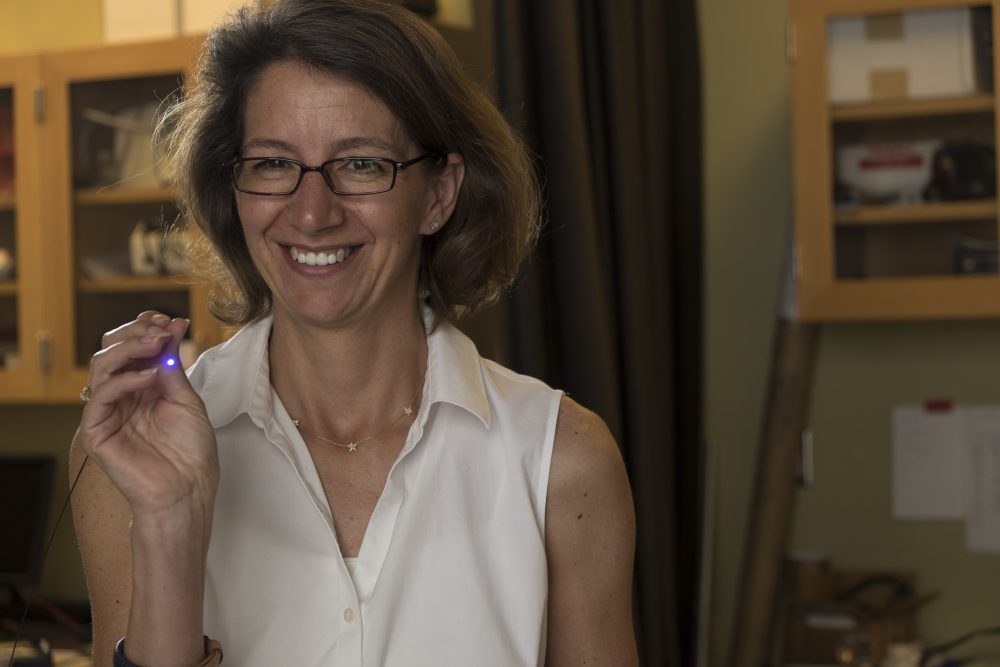 In her lab at Rice, bioengineer Rebecca Richards-Kortum is developing a new kind of high-resolution microendoscope, which could reduce the need for expensive biopsies to diagnose esophageal cancer.
A faculty member at Rice University, Rebecca Richards-Kortum, won the country's highest honor this year from the American Institute for Medical and Biomedical Engineering.
She is the first woman to win the prestigious prize, known as the Pierre Galletti Award, in its 17-year history.
Richards-Kortum, 52, has inspired a generation of Rice students through her teaching and mentorship, particularly at the Rice 360° Institute for Global Health. The program allows students to engineer prototypes to solve real-world health problems in low-income regions of the world, such as sub-Saharan Africa.
One of the student teams developed an alternative device to help premature infants breathe, she tells Health and Science reporter Carrie Feibel. The device, known as "bubble CPAP" (continuous positive airway pressure), can cost a U.S. neonatal unit up to $6,000.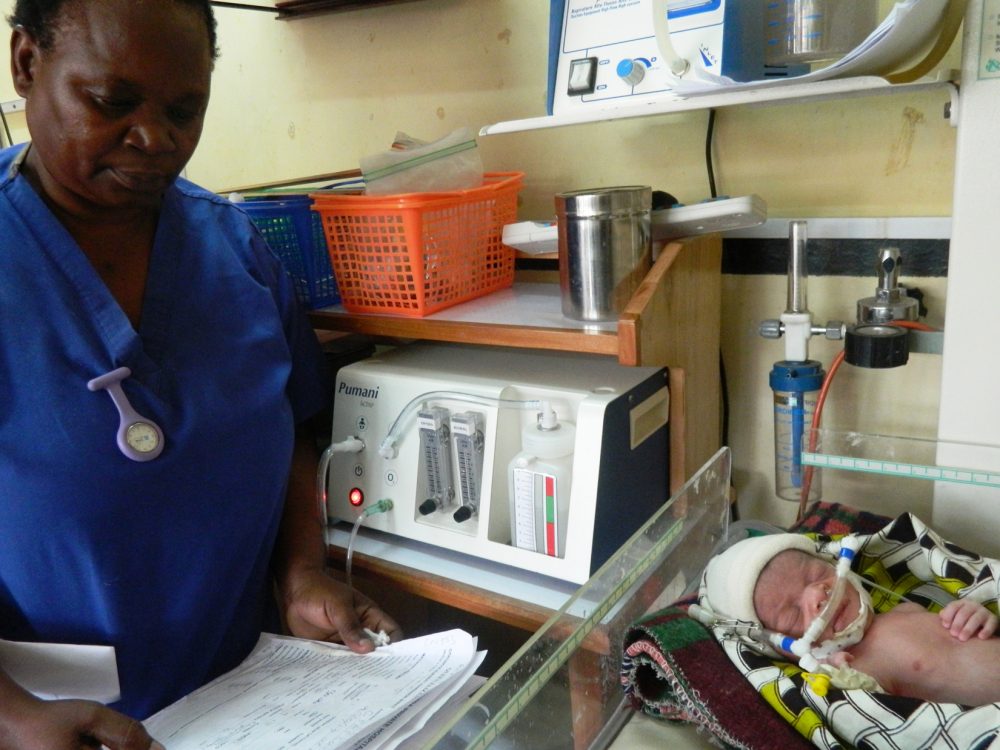 But the student's design model cost much less, and could handle the harsh environmental conditions of countries like Malawi, where it underwent clinical trials in hospitals. It's now manufactured by Hadleigh Health Technologies in California and sold as Pumani bCPAP.
"It's a very, very simple idea where you blow a mix of air and oxygen into a baby's nose at constant pressure," said Richards Kortum. "What our students did is they designed a very simple device that uses two aquarium pumps as the flow-driver. It's a very inexpensive consumer product, that's designed to run forever."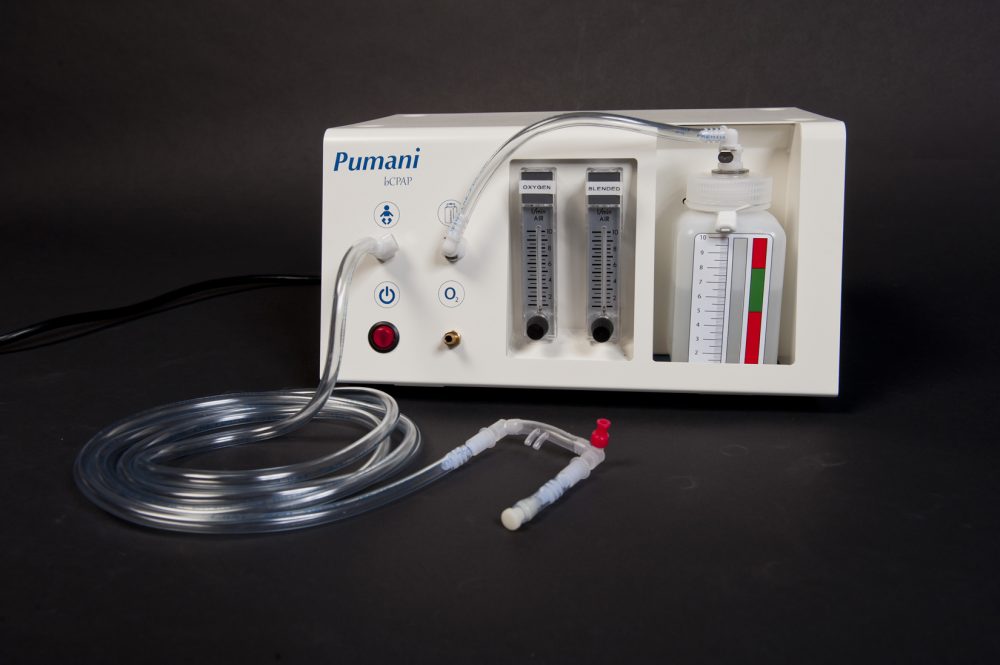 Other devices developed by Richards-Kortum and her students are also in various stages of development.
Richards-Kortum also spoke about the significance of the Galetti award and what motivates young women and students of color to pursue careers science, math and engineering.
"When you connect the dots between the study of science and engineering and its impact on solving socially important problems, you attract a more diverse group of students," Richards-Kortum said,"and they are more likely to persist and graduate with a major in engineering and science."
Hear the full interview above.