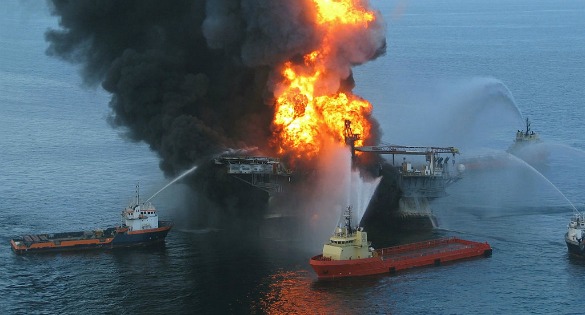 It's been six years since the
Deepwater Horizon disaster
. Eleven crewmen were killed on the offshore oil rig, about 50 miles off the coast of Louisiana. That deadly incident was just the start of what became an all-out environmental catastrophe, as millions of barrels of crude oil spilled onto beaches and wetlands from here in Texas all along the Gulf Coast to Florida during a months-long effort to seal the well.
BP was ultimately held primarily responsible for gross negligence and reckless conduct. Earlier this month, a federal judge in New Orleans granted final approval to an estimated $20 billion settlement.
On this edition of Houston Matters, we learn more about the impact of the oil spill on coastal wildlife by talking with two representatives of the National Wildlife Federation. And we get their thoughts regarding how they'd like to see that settlement money used in Texas and elsewhere.
Also this hour:
The Good, The Bad and The Ugly
From Uber's threats to leave Houston, to a proposal to use state and county personnel to block highway underpasses — and other locations that flood during severe weather — to local landmark the Cleburne Cafeteria destroyed by fire: we discuss The Good, The Bad and The Ugly of this week's news.
A World of Magic
Edel Howlin takes us behind the scenes in the world of magic and magicians in Houston.
We also offer a free daily, downloadable podcast here, on iTunes, Stitcher and various other podcasting apps.