Listen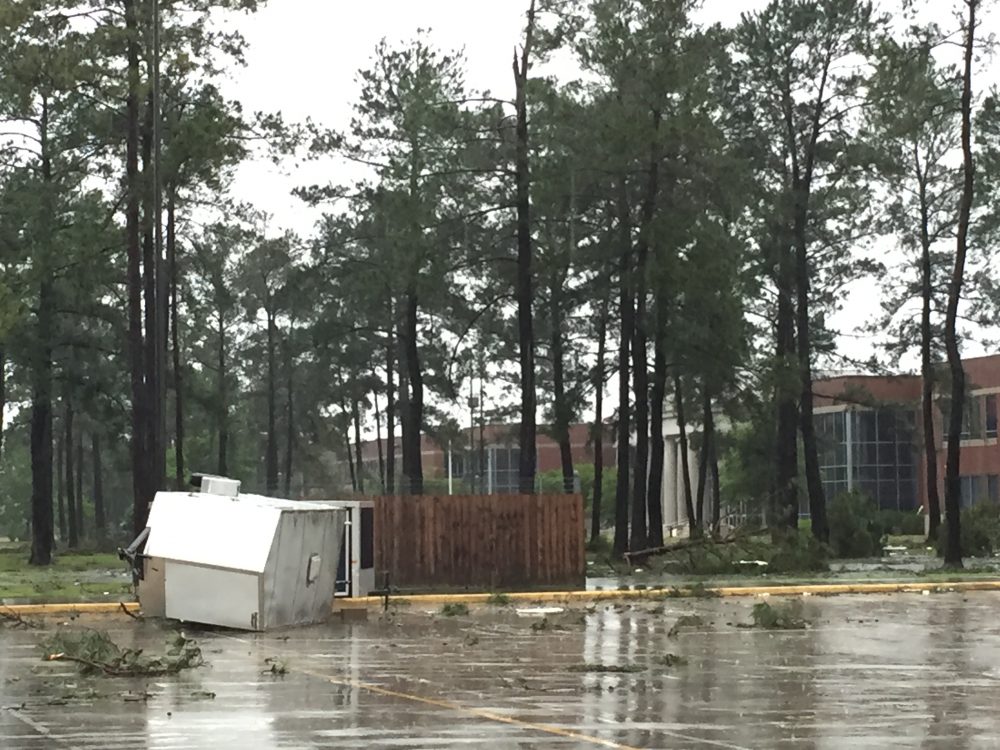 Klein Collins High School on Monday, April 18, 2016.
The recent historic flooding closed schools for as much as a week in Greater Houston.
Now some of those districts are getting creative with makeup days, thanks to a new state law.
That law counts how many minutes students are in school, not the number of days in a school year. That number has traditionally been 180 days in Texas.
Think of it like a math problem.
"If you go to school seven hours a day, seven times 180 gives you that 75,600 minutes," said Ron Webster, who builds the academic calendar for the Klein Independent School District.
They want to use minutes to make up missed time, plus a planned weather day in June.
So Klein schools would start five minutes early and finish 13 minutes later, for an extra 18 minutes a day. That plan is pending board approval Thursday evening.
In the Spring Independent School District, administrators have already banked extra minutes by having a longer school day all year long. Students from kindergarten through 12th grade have been attending school for 435 minutes, an extra 15 minutes beyond most school days.
"So by adding the time in there, we're capturing the students during the school year while it's quality time," said Lupita Hinojosa, chief academic officer in Spring ISD. "Not trying to tack in days at the end of the year, when we know our students are already, you know, have summer fever, right. They're ready to check out."
The flooding caused both Spring and Klein schools to miss five days total.
Many districts in Greater Houston only missed one or two days. That time is covered by a waiver from the state education commissioner because of the disaster.