Listen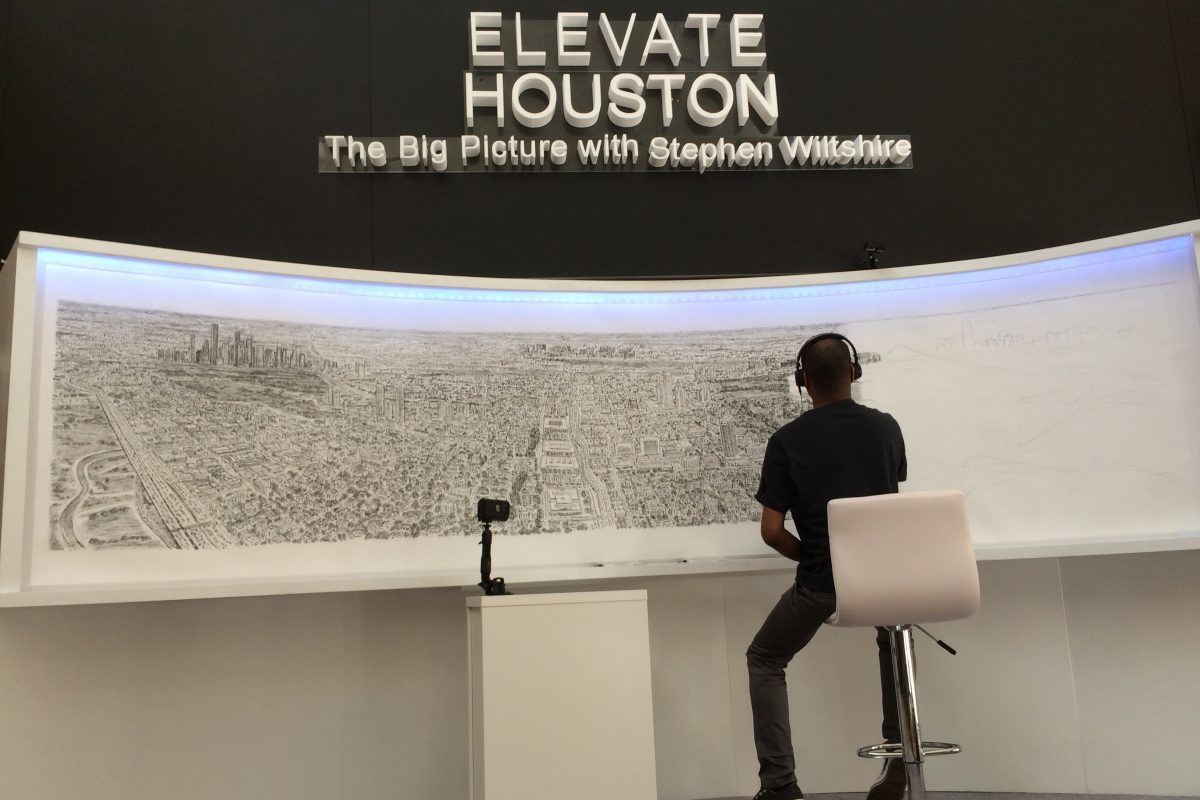 London-based artist Stephen Wiltshire creating a panoramic cityscape of Houston.
A couple of necessities for Stephen Wiltshire when he's drawing: fine tipped black felt markers and Motown music. He's usually listening to it through headphones while working on a piece.
Wiltshire has earned international fame for his detailed panoramas of cityscapes, which he draws after only a helicopter flyover. He says the process starts by putting a few sketches on paper while he's in the air, then he draws the rest from memory.
Wiltshire was diagnosed with autism when he was three years old, which is also when he started drawing.
He recently finished up his latest project over the weekend at the Houston Galleria. It's a bird's eye view of Greater Houston, measuring 3 ft. by 14 ft.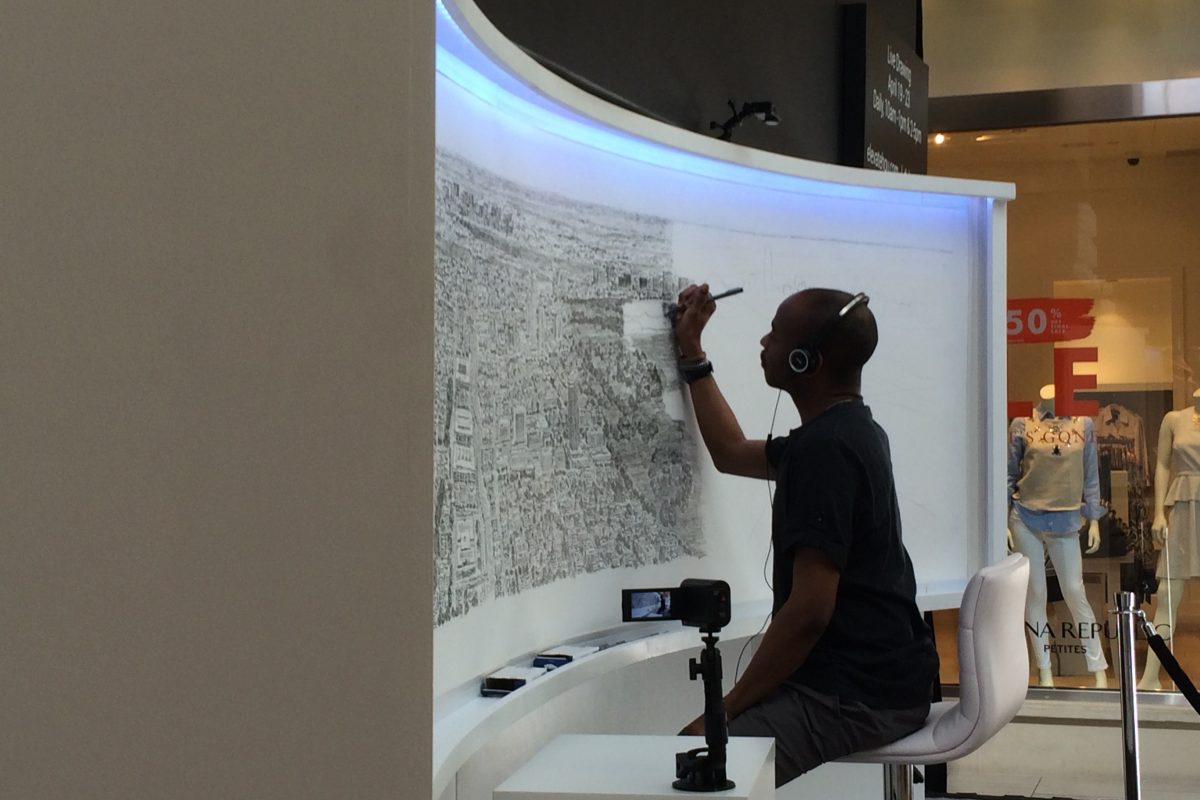 The weather hampered his initial helicopter ride on the Sunday before the floods began – they weren't even in the air for 15 minutes before being forced to land. The following day, he went back up for about 30 minutes. By that point, many parts of Greater Houston were experiencing record flooding.
Chris Hodson, who works at the London gallery where Wiltshire's work is shown, says the floods didn't affect his ability to take in the landscape, with one exception.
"The cars that Stephen's drawn in the pictures, they're just the cars that he wants to be there because there was nothing on the road," Hodson explains, adding that even their pilot was taking pictures with his phone, saying he'd never seen the roads that empty.
The project, titled "Elevate Houston: The Big Picture" will make its rounds at various venues around town, before going up for sale.