This story is being updated as more information becomes available. This story was originally published on April 22, 2016.
For resources on renters' rights and industry best practices following a flood, go to the Houston Apartment Association Rights After Flood webpage.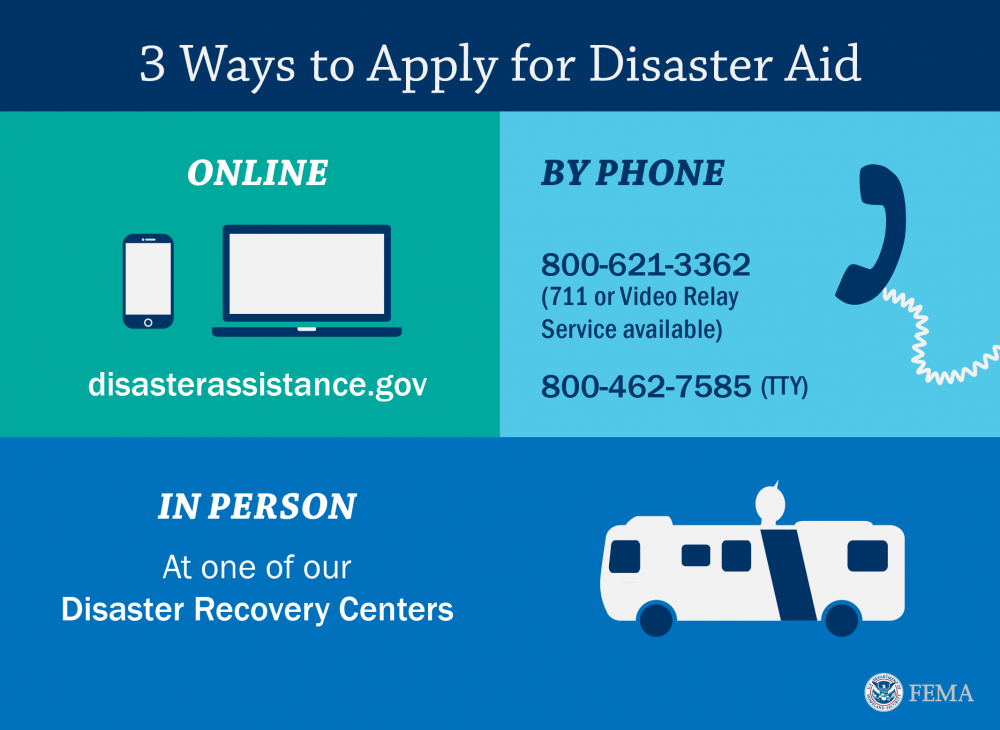 FEMA
Twelve Texas counties have been declared a major disaster by the federal government: Harris, Fayette, Grimes, Parker, Austin, Colorado, Waller, Wharton, Fort Bend, Liberty, and San Jacinto Montgomery counties.
Here are the steps to apply for federal assistance
First, file a claim with your homeowner's insurance company. Talk to your homeowners' or renters' insurance agent about additional living expenses (ALE) coverage as part of your policy that may assist in relocating to a temporary residence.
Apply for federal assistance

:

Residents and business owners who sustained losses in those counties can apply for assistance by registering online at www.DisasterAssistance.gov, calling 1-800-621-FEMA (3362), or by web enabled mobile device at m.fema.gov.
Disaster assistance applicants who have a speech disability or hearing loss and use TTY, should call 1-800-462-7585 directly. Those who use 711 or Video Relay Service (VRS) should call 1-800-621-3362.
FEMA says applicants will be asked for the following information:

Social Security number;
Address of the damaged primary residence;
Description of the damage;
Information about insurance coverage;
A current contact telephone number;
An address where they can receive mail; and
A bank account and routing numbers for direct deposit of funds.
An inspector may arrange a visit to your damaged home or apartment to determine disaster losses. If the inspector determines your home is uninhabitable, you may be offered an option of initial rental assistance to help you find another home to live in while you repair or rebuild.
2-1-1 Texas/United Way Helpline.
United Way's 24/7 helpline provides information and referrals on storm-related resources.
Resources for City of Houston residents can be found here.
County Information
Do you live in unincorporated Harris County? Residents should call the community service department in their respective precincts. If you don't know your precinct, use this map. Residents can place furniture, carpet and other items on curbside.
Call about downed trees. Crews will come and pick up debris and remove trees that have fallen on streets and sidewalks.
Harris County Precinct 1
(713) 991-6881
Harris County Precinct 2
(713) 455-8104
Harris County Precinct 3
(281) 463-8703
Harris County Precinct 4
(281) 353-8424
Report home damage to your county
Harris County residents can report damages to you home here.
Fort Bend County residents can report damages to you home here.
Montgomery County residents can report damages to you home here.
Cleanup After Flooding
Greater Houston residents are just beginning to assess the damage brought on by this week's storms. Here's more on potential health problems associated with mold, and possible legal issues in the wake of the storms.