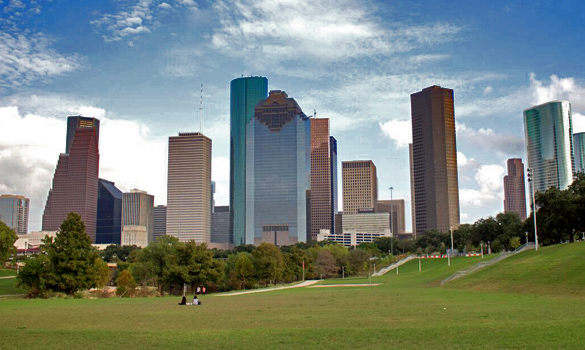 For 35 years, Rice's
Kinder Institute for Urban Research
has been providing analysis and color for Houston's citizens. From religion to the workforce and everything in between, this survey — the longest running in the U.S. — gives a fascinating bird's-eye view of the inhabitants of our city, as well as a drill-down into the nitty-gritty of our personal beliefs and activities.
On today's edition of Houston Matters, we hear Craig Cohen's conversation with Dr. Stephen Klineberg in our annual reveal of the most up-to-date results of the annual Houston Area Survey.
Then: For the 20th year, the Center for Public Policy Priorities has released its State of Texas Children report, measuring child well-being by race and ethnicity. Previously known as the Kids Count report, it finds that one in four Texas children live in poverty and "the poverty rates for Latino and Black children are nearly three times higher than they are for White and Asian children." What's going on and what other findings did the report reveal? Jennifer Lee, the report's author, tells us more.
And the Rockets kept pace with the Warriors for two quarters before getting blown out in Game Four of their playoff series against Golden State. We find out what went wrong, check in on the Astros and see who the Texans might target in this week's NFL Draft with Jeff Balke, who writes for Houston Press and Houstonia Magazine.
Houston Matters offers a free daily, downloadable podcast here, on iTunes, Stitcher and various other podcasting apps.