Listen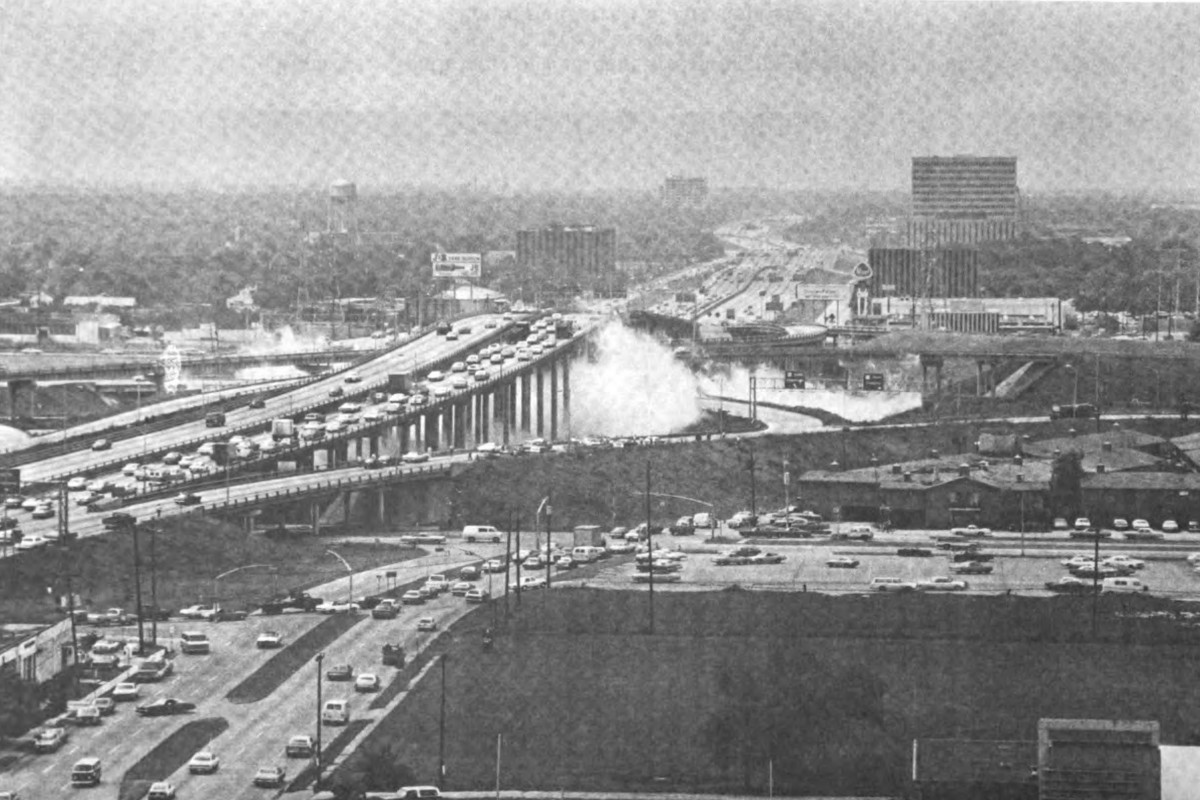 Photo shows the cloud of ammonia gas under a Houston freeway interchange on May 11 1976
Shelter-in-place is an often-heard warning in Houston, meaning to stay inside because it's safer than trying to flee from poisonous fumes coming from a leaking pipeline, or a chemical plant that's exploded.
It has been a catch phrase for decades. Its roots can be traced to an accident on a Houston freeway on May 11th, 1976.
Viewers of CBS News would have seen a report filed by reporter Judd Macilvain, who worked at the network's Houston affiliate, KHOU-TV.
"The accident occurred when a tanker truck loaded with liquid ammonia plunged off an elevated ramp onto a freeway below... Some persons were killed by the impact of the accident. Others were overcome by ammonia gas," Macilvain said in his report.
It turned a freeway into a horrible scene of death and injury. And it happened right outside the office window of Mike Read.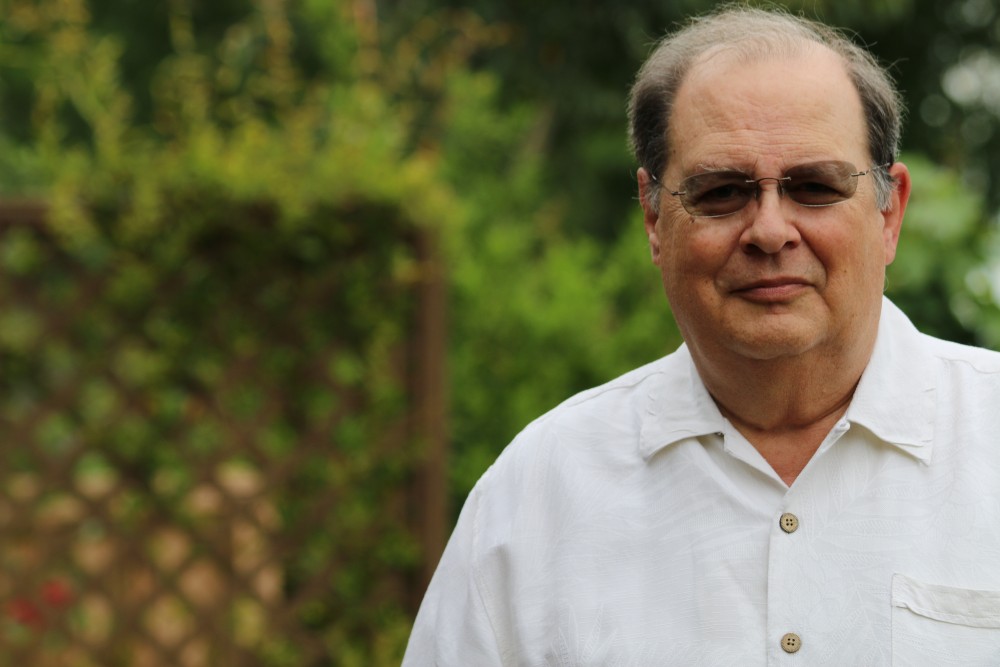 Read now lives in Sugar Land. In 1976, he was an editor at the Houston Post, a daily paper now defunct. But the building is still there, right at the intersection of Highway 59 and the 610 Loop near the Galleria shopping mall. Right where the tanker plunged off a ramp and split open.
"A little after 11 o'clock the whole building shook," Read said.
Read and dozens of Post employees ran to the windows and realized that while the accident was over on the freeway, a toxic threat was now heading their way.
"There's a large white cloud beginning to form under the freeway interchange," Read remembered. "It was rolling across the ground."
It was cloud of ammonia gas. Quick-thinking building engineers shutoff the air conditioning. Employees headed to the top floor.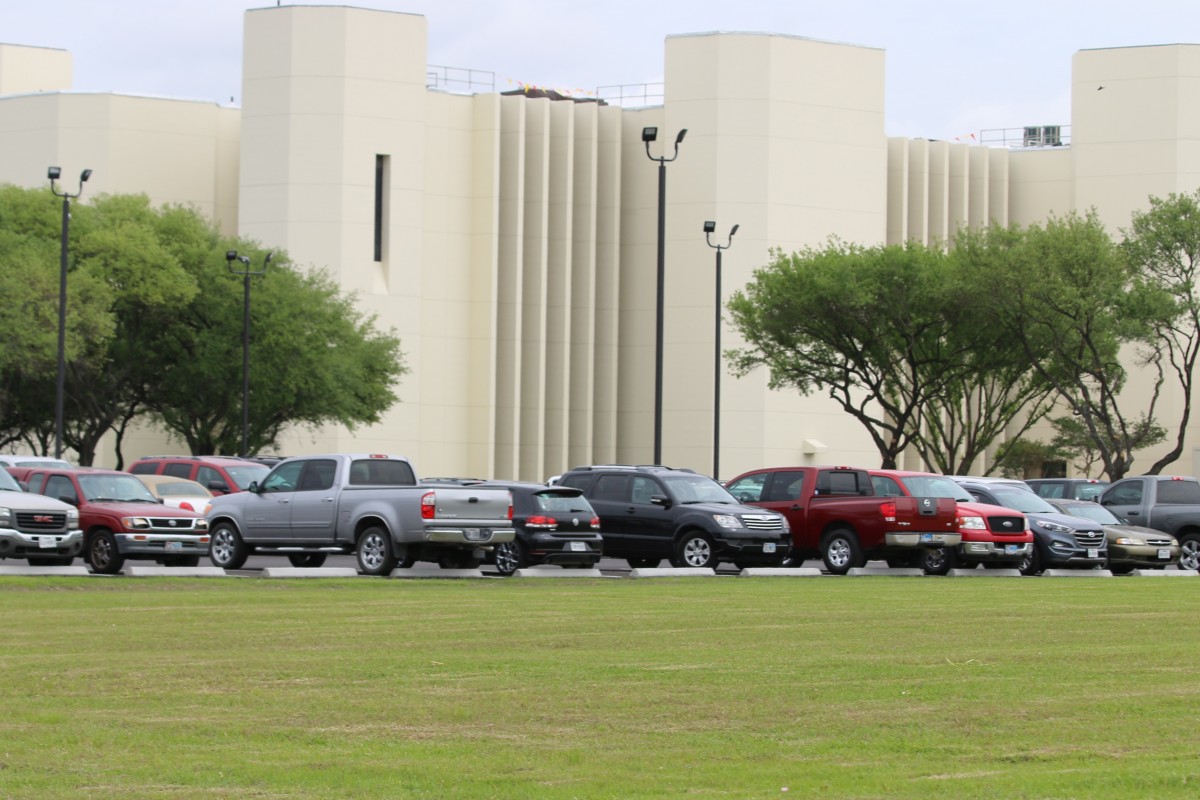 "We didn't consider it sheltering-in-place, nobody called it that back then. We just considered it not going out into a toxic gas cloud," said Read.
It took only minutes for the ammonia cloud to pass across the building. Afterward, how were Mike Read and his fellow Post employees?
"The only injuries that came from the Post were from people who had left the building. Nobody that stayed in the building was injured or suffered any ill effects at all," Read said.
The ammonia accident was a key development in what eventually became known as shelter-in-place. In 1979, The National Transportation Safety Board released a report on the accident that said people on the freeway, who tried to flee, would have been better off staying in their cars with the air conditioners off and the windows rolled up. As it was, many motorists left their cars as the cloud enveloped them. The ammonia gas killed four motorists and caused moderate to severe injuries to 78 others, some with lung damage that left them suffering for months.
Other case studies of chemical releases, including a 1987 leak at an oil refinery in Texas City, provided more examples of how people who stayed indoors survived just fine, compared to people who evacuated and ended up suffering injuries. So the phrase shelter-in-place picked up traction.
"It's probably the prime example we have of the effectiveness of sheltering-in-place, it does work," said Dave Dodrill.
Dodrill worked for the National Institute of Chemical Studies, helping educate community groups about what to do in emergencies.
"They want to know: What I should do? How long should I stay in the shelter? Is it effective?— Things like that," Dodrill told News 88.7.
He says he'd tell people, look what happened at the Houston Post building on that day in May 1976.
But shelter-in-place is not without its detractors. Critics called it "an industry scam" to make the public feel safer, according to a report done by Texas A&M chemical engineers. But that report concluded that shelter-in-place was a viable option, especially for short term chemical releases.
Forty years ago at the Houston Post, they may not have had a name for it, but Mike Read, the editor, said sheltering-in place worked.
"I don't know if it was instinct or intelligence at that time, but it was certainly the right decision at the right moment," he said.