Listen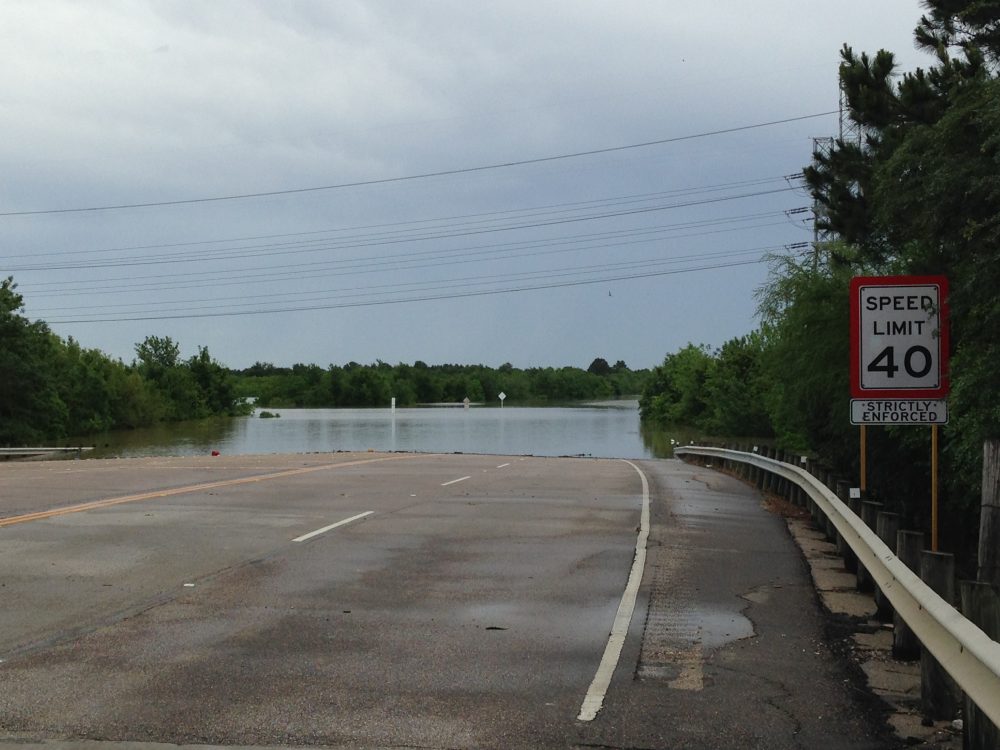 Parts of Eldridge Parkway, which run along Addicks Reservoir are completely submerged. This portion of the parkway closest to I-10, disappears quite suddenly under water.
The Army Corps of Engineers is helping out with the Addicks and Barker reservoirs, which are at record elevations after recent rains.
Richard Long with the Corps says they're releasing water from the reservoirs to stabilize the elevations.
"This will provide significant relief to the individuals upstream, to the homeowners upstream, but it will be a very, very slow process in the beginning," Longs says. "We must first catch up with the inflows that are coming into the reservoir with our outflows. As long as there is a lot of water remaining up on the Katy Prairie, it will take a while for us to do that. "
Houston Congressmen Al Green and Gene Green are proposing an emergency appropriations bill for the Army Corps of Engineers. The funds would provide relief for areas of Houston stricken by this week's historic flooding, as well as helping to prevent future disasters.
The bill would appropriate $311 million for flood control construction projects.
"That would take care of the backlog of all the projects that's been considered by Harris County Flood Control, so we could deal with all the different bayou systems we have," says cosponsor Gene Green.
He notes that backlog has been building up for more than twenty years.
Green is hoping for quick action on the bill, while this week's flooding is still fresh in people's memories.
"When there's a disaster," he says, "whether it be (Hurricane) Ike or (Tropical Storm) Allison or this flood, we get national coverage for about three or four days, and so it's on everyone's mind. As we get away from that tragedy, there's other tragedies around the country, so it loses the attention of Congress."
Green says he's optimistic he'll be able to pick up support from Texas Republicans whose own districts have suffered from recent storm damage.