Listen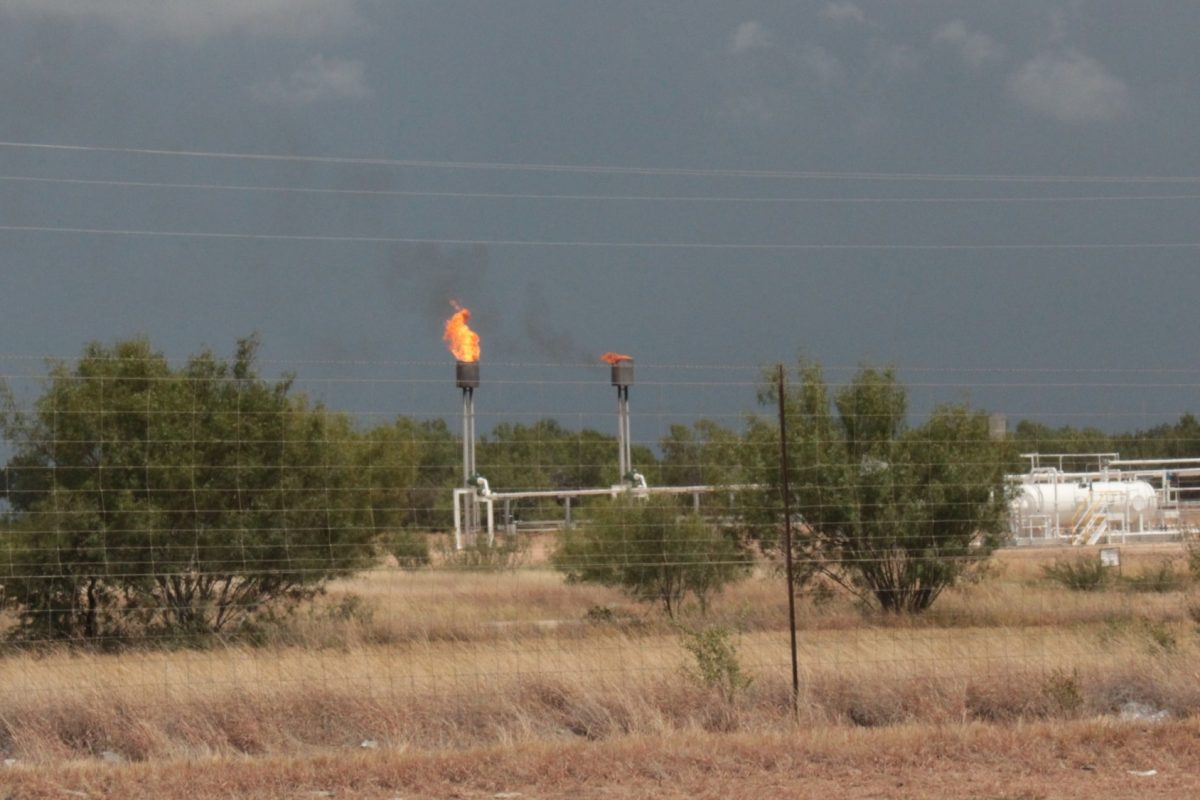 Natural gas flared from oil field in La Salle County
Things have changed dramatically in the past decade in the oil fields of Texas. Especially in South Texas where the crude that's coming up in record amounts is more volatile than in other places. That means when stored in big tanks near the well sites, the crude oil gives off more vapors. The vapors contain natural gas which is mostly methane. Years ago, nobody thought much about it.
But now, according to David Porter, one of the three state commissioners who oversee drilling regulation on the Railroad Commission of Texas, the number of those tanks has grown enormously.
"You've got tank batteries that hold literally tens of thousands of barrels of oil so the volumes are going to be much greater. So I think that's definitely something that needs to be taken into consideration," Porter said at the commission's meeting last week.
Taken into consideration because as we heard as this was discussed last week in Austin, the state isn't regulating what previously were thought to be small amounts of methane coming off the tanks.
"You don't need a permit to flare tank vapors no matter what the volume," said Jamie Nielson, a lawyer for an oil drilling company with a case before the commission.
Flaring is what drillers do with some of the vapors: burn them up.
"These are not small volumes of gas we're talking about," said Ryan Sitton, another member of the Railroad Commission. Sitton was referring to one case the commission considered in which 22 oil wells were linked to one battery of storage tanks in McMullen County.
The loss of natural gas is a concern to the State of Texas which doesn't want natural resources wasted, it wants them captured and sold and taxed.
But there's another concern of course: what methane or burning so much of it is doing to the environment.
"It's really important for the state of Texas to address methane leakage and also address flaring," said Colin Leyden, manager of regulatory affairs in the the Austin office of the Environmental Defense Fund.
"We're talking about a plumbing problem here. It's fixing leaks," Leyden told Houston Public Media.
Environmental groups like his are supporting proposed new federal rules to make oil companies plug leaks and capture methane which is a potent greenhouse gas linked to climate change. The new rules could be finalized in coming months.